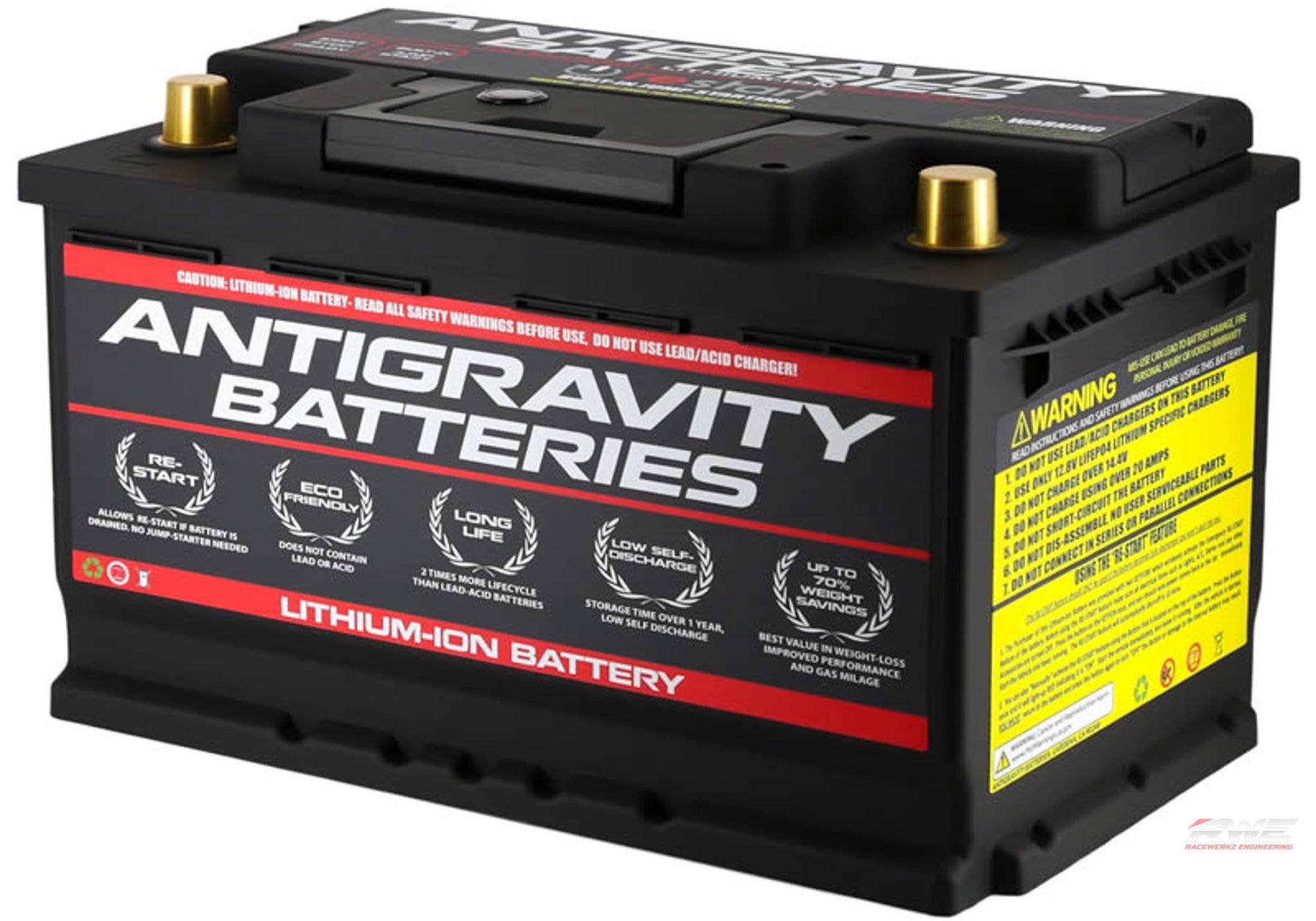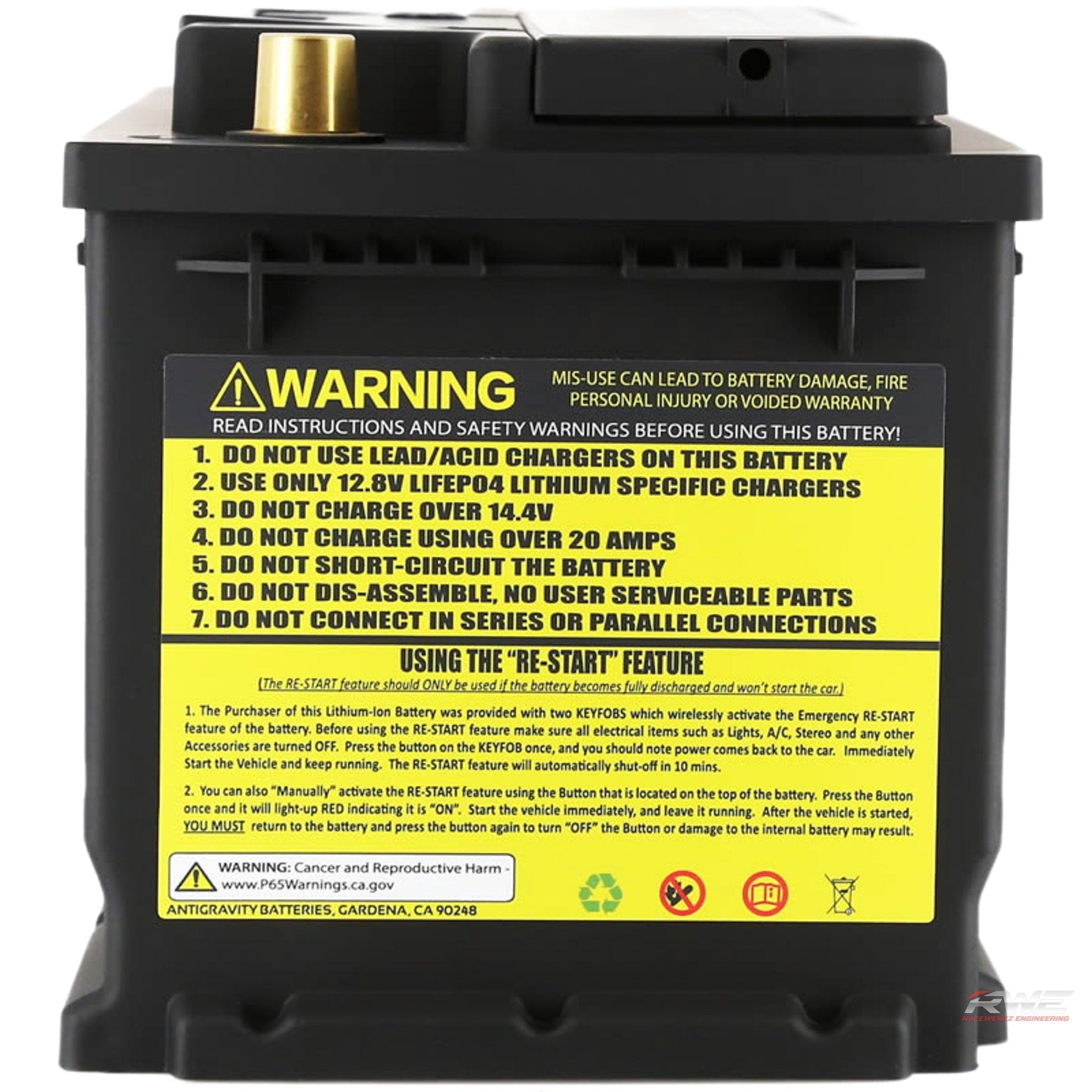 AntiGravity Battery BMW F8X H7 Lithium OE Replacement Battery
Questions? Call Us - (657) 444-7223
Free Phone Consultation with our racing experts. Ready to help you upgrade your car!

Re-stocking soon
Lithium-ion batteries by AntiGravity 
Want a lightweight battery, and we mean seriously lightweight, for your track car but hate the idea of drilling into your chassis to mount some additional mount to hold the undersized battery in place? Put off a lithium battery for fear of damaging it by forgetting to leave it on a charger or leaving something in your car on drawing the power away? What about the high price, exceeding $2,500 in some cases for a lithium battery? AntiGravity has solved all of those concerns! We only use AntiGravity batteries in all of our cars and clients cars, even street cars! Here's why!
Smart Battery Management System (BMS) protects from over and undercharging and puts the battery to "Sleep" before it damages any of the internals  
Forget the charger for the winter? No problem! Internal jump starter with a remote so you won't be stranded again!*
Check the battery health from an app on your phone
Factory fit, complete drop in option. Just remove your old battery and install your new Lithium-Ion AntiGravity battery!
Fraction of the OEM options price

Up to 3x the Cranking Amps of similar sized lead/acid battery. Better Starting and higher voltage at start-up.

We have found these to last up to twice as long as lead acid batteries
Weights and Specs:

We use the H7 Group 94R for all of our F8X M2, M3 and M4's among others. 
40ah Battery - 15.6lbs/1500 Cranking Amps (we use this one most commonly)
60ah Battery - 18.5lbs/1800 Cranking Amps
80ah Battery - 25.5lbs/~2000 Cranking Amps
*We have never damaged or had ourselves or a customer be stuck with one of these batteries. That doesn't mean you can't find a way to damage it or strand yourself, but precautions have been taken to keep this from happening


*Programming most newer cars is required for optimal performance and battery life*
IMPORTANT: Only use Lithium Lifepo4 Charger when charging these batteries from a charger.