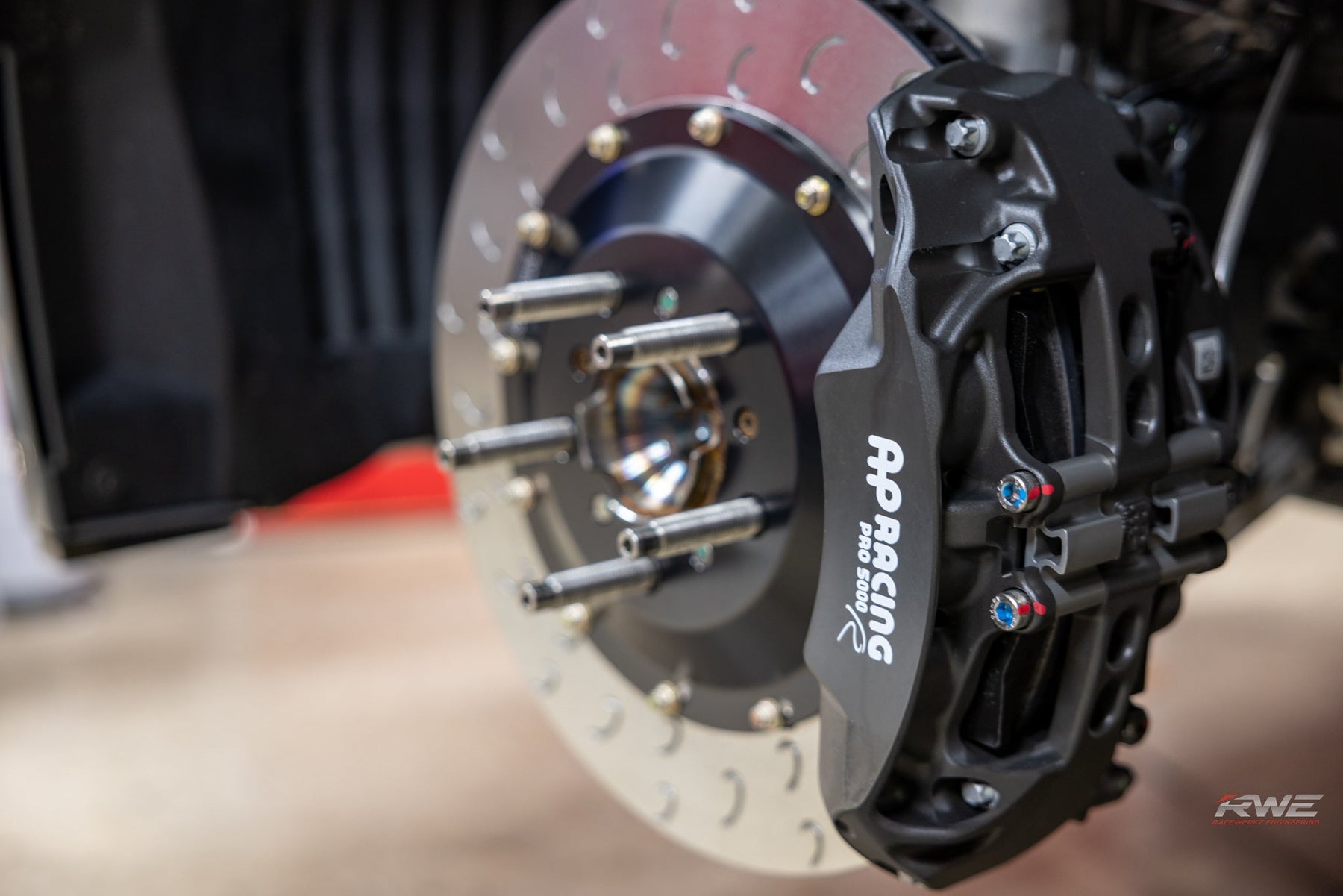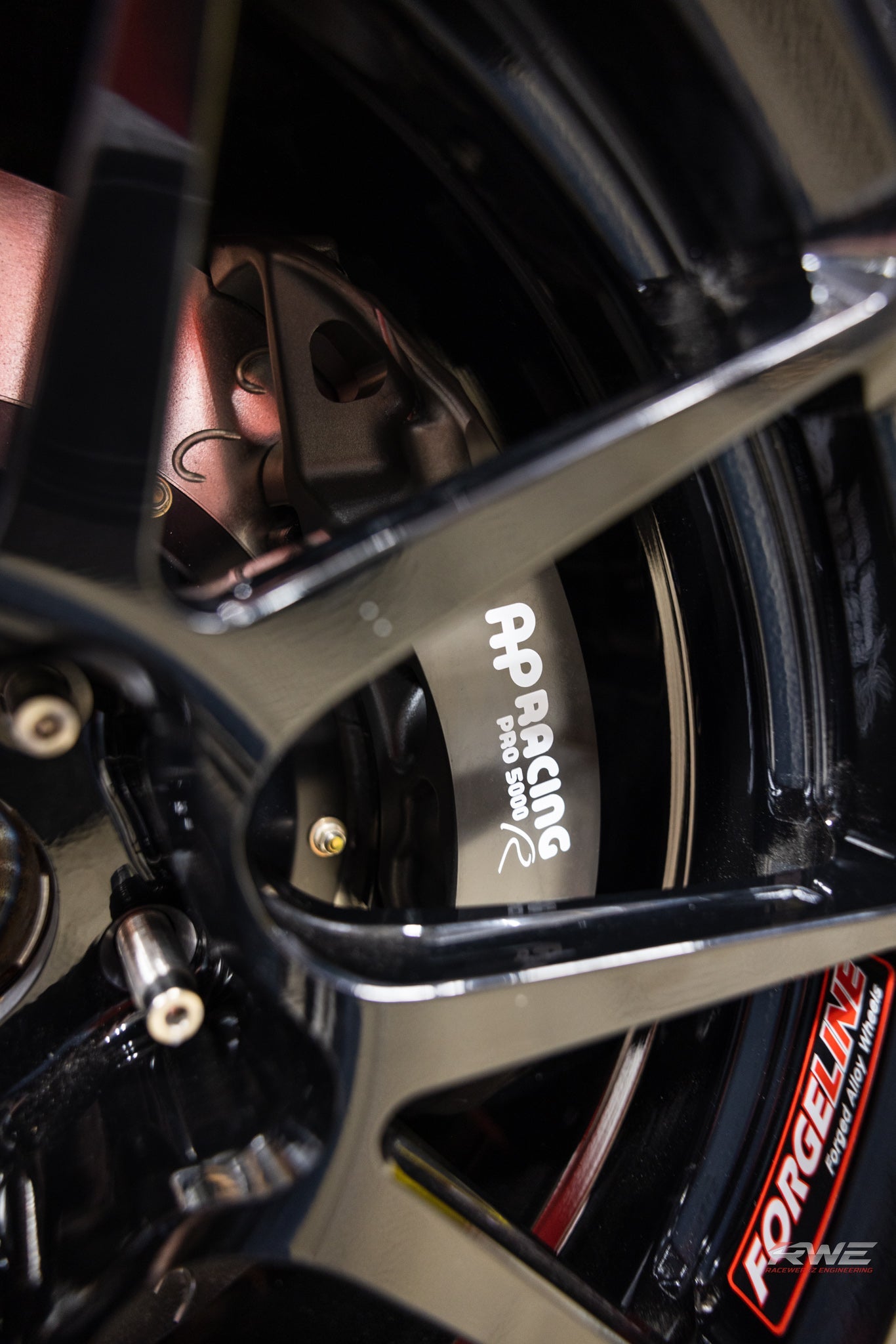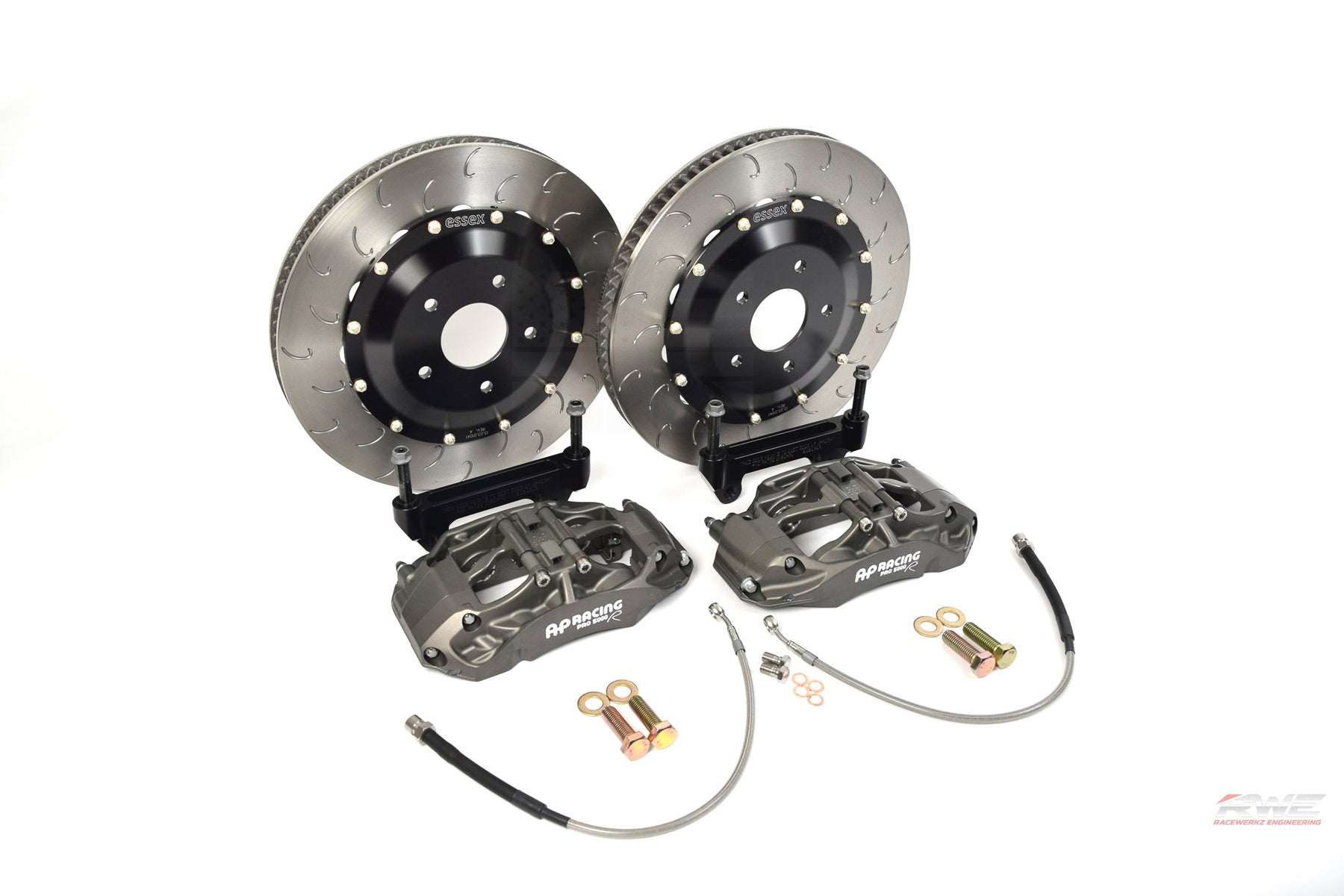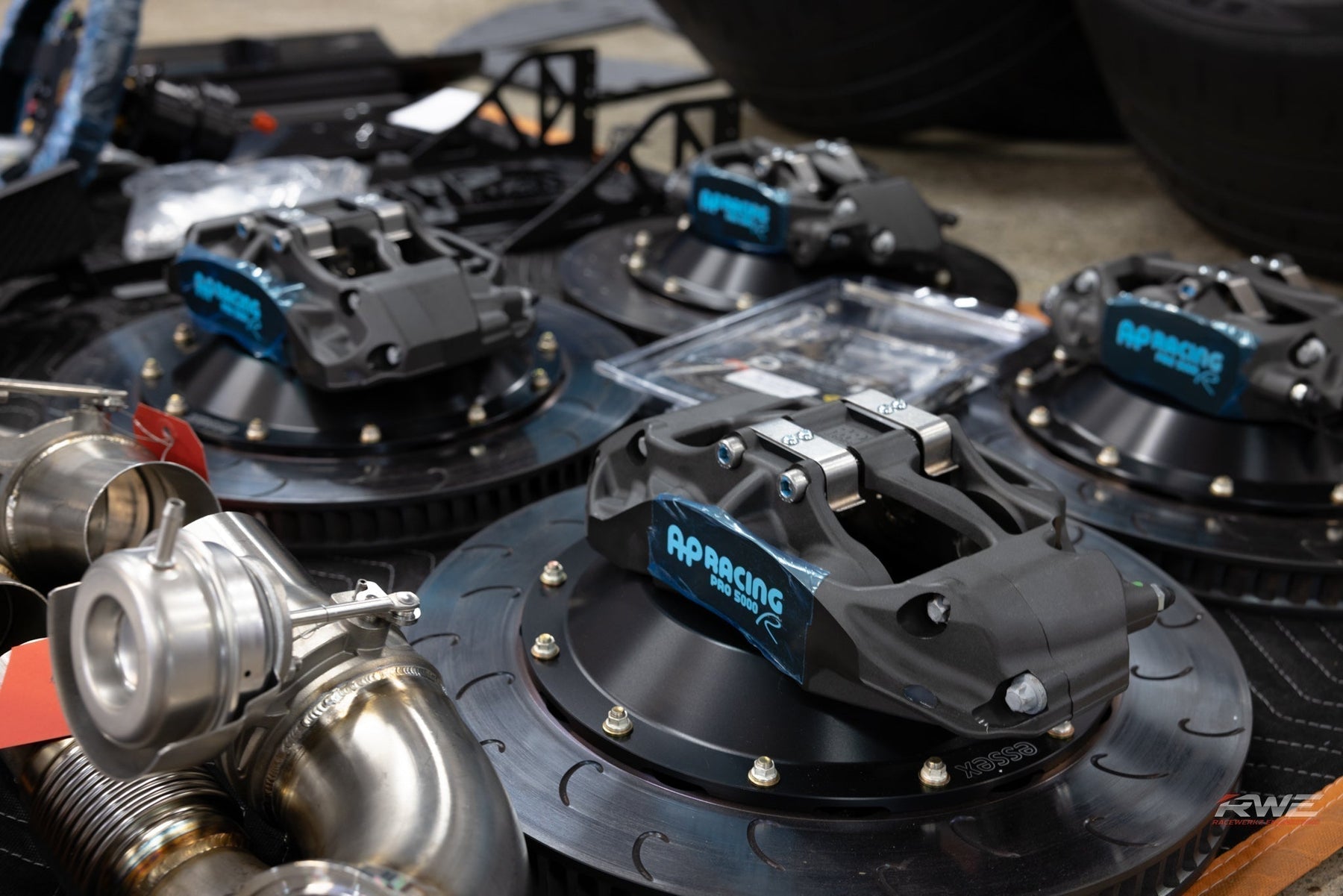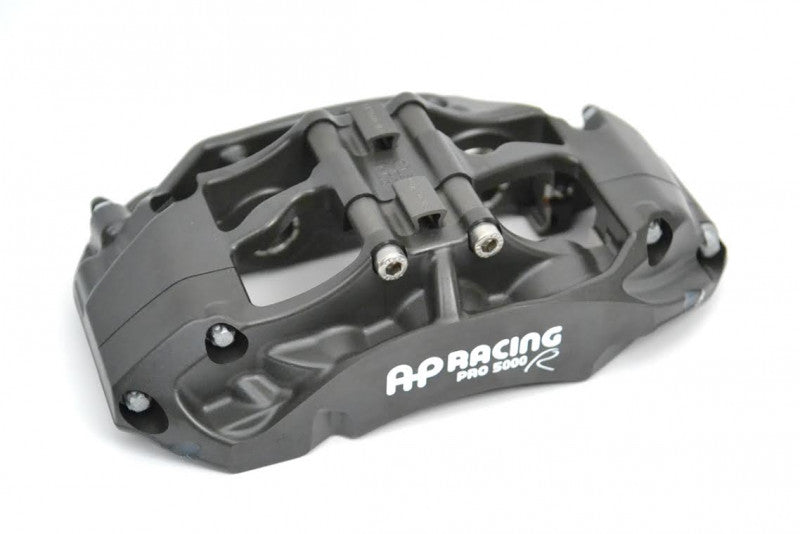 AP G8X M3/M4 Front Kit
Questions? Call Us - (657) 444-7223
Free Phone Consultation with our racing experts. Ready to help you upgrade your car!

In stock

Choose your pads, they're FREE!:

Choose your pads, they're FREE!

Pickup available at RWE HQ

Usually ready in 24 hours

AP G8X M3/M4 Front Kit

No thanks!

RWE HQ

Pickup available, usually ready in 24 hours

1205 South Flower Street
Burbank CA 91502
United States

+18188027327
The AP Radi-CAL G8X M3/M4 Front Brake Kit!
The same kit we use on almost all of our Porsches, BMWs, Mclarens and some factory race cars! By far the best brake kit you can put on your M3/M4. 
Increase thermal capacity
Higher operating temperatures, we run these on track at 1300 degrees with no problems
Tested to over 1600 degrees with no fade!
Better pedal feel
Longer consumable life
Dramatically cheaper replacements than PCCB's. The whole kit is substantially less than just PCCB Rotors!
These kits typically don't include pads, but order for us and we include them, for FREE!
9668 Caliper with a common D54 pad shape and up to a 25mm pad
The asymmetric design of the caliper gives us the best pedal feel we have ever had in any road or race car.
What this means is we achieve similar levels of caliper rigidity as the monobloc calipers from top ends of motorsport like NASCAR and F1 in a package that's much more affordable
Not Only are these calipers the best for the road cars, but Porsche Motorsport uses a very similar brake package for their new 992 GT3R!
Porsche's latest contender for the GT3 class, the 992 911 GT3 R, debuted recently at the 24 Hours of Spa event in Belgium leveraging an AP Racing Radi-CAL brake system. At the front of the new GT3 R you'll find 390 x 36mm 2-piece AP Racing Discs, 370 x 32mm discs at the rear. These discs are nearly identical in dimension to the discs in our AP Racing by Essex Radi-CAL Brake Kit for the 992 GT3 road car, which are 394x34mm front and 380x32mm rear. Both the factory racecar and our Competition Kits for the road car feature AP's patented Radi-CAL caliper design.


Still have questions? Jeff Ritter from Essex Parts, one of the top motorsport brake engineers in the country is here to explain it all in this video.