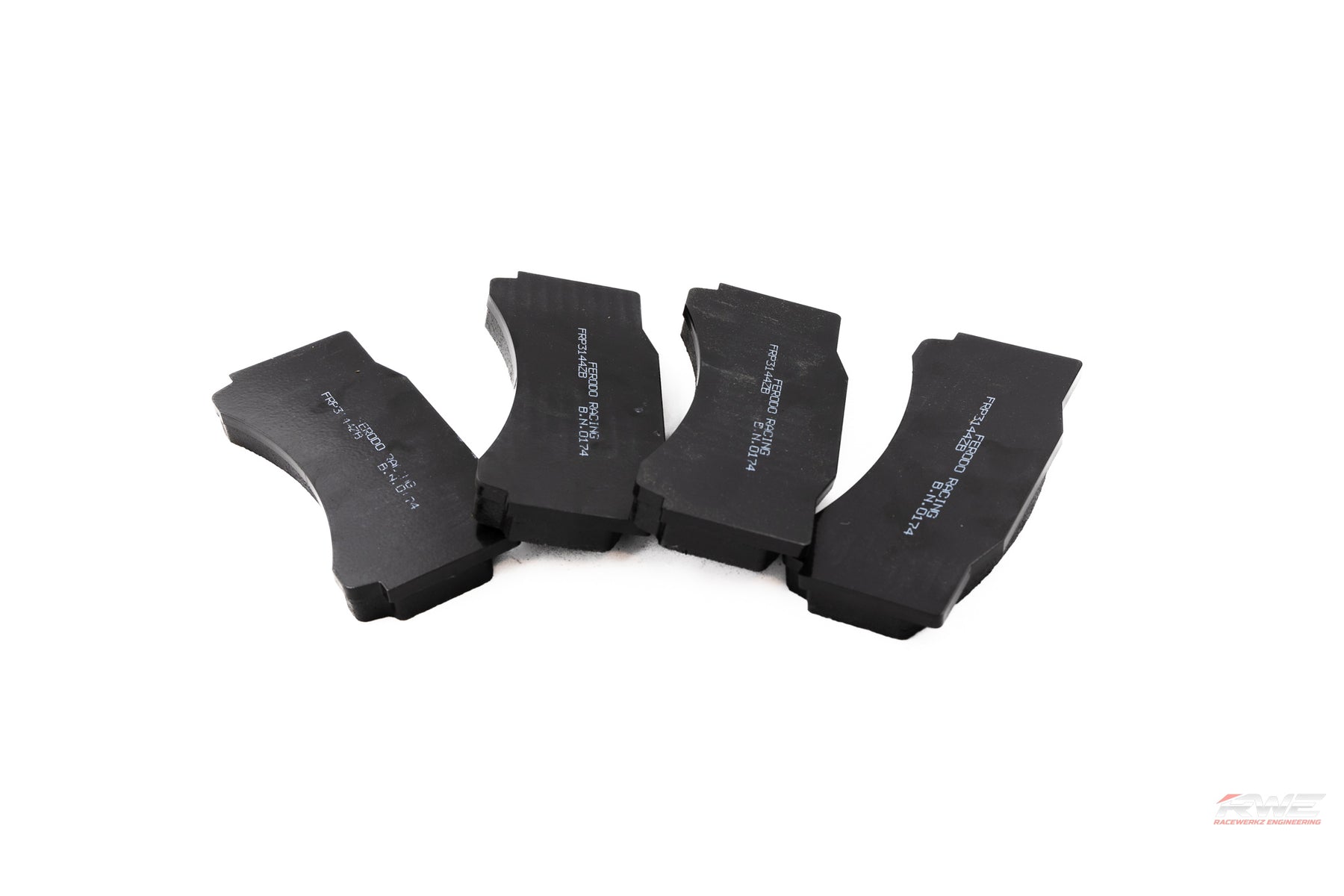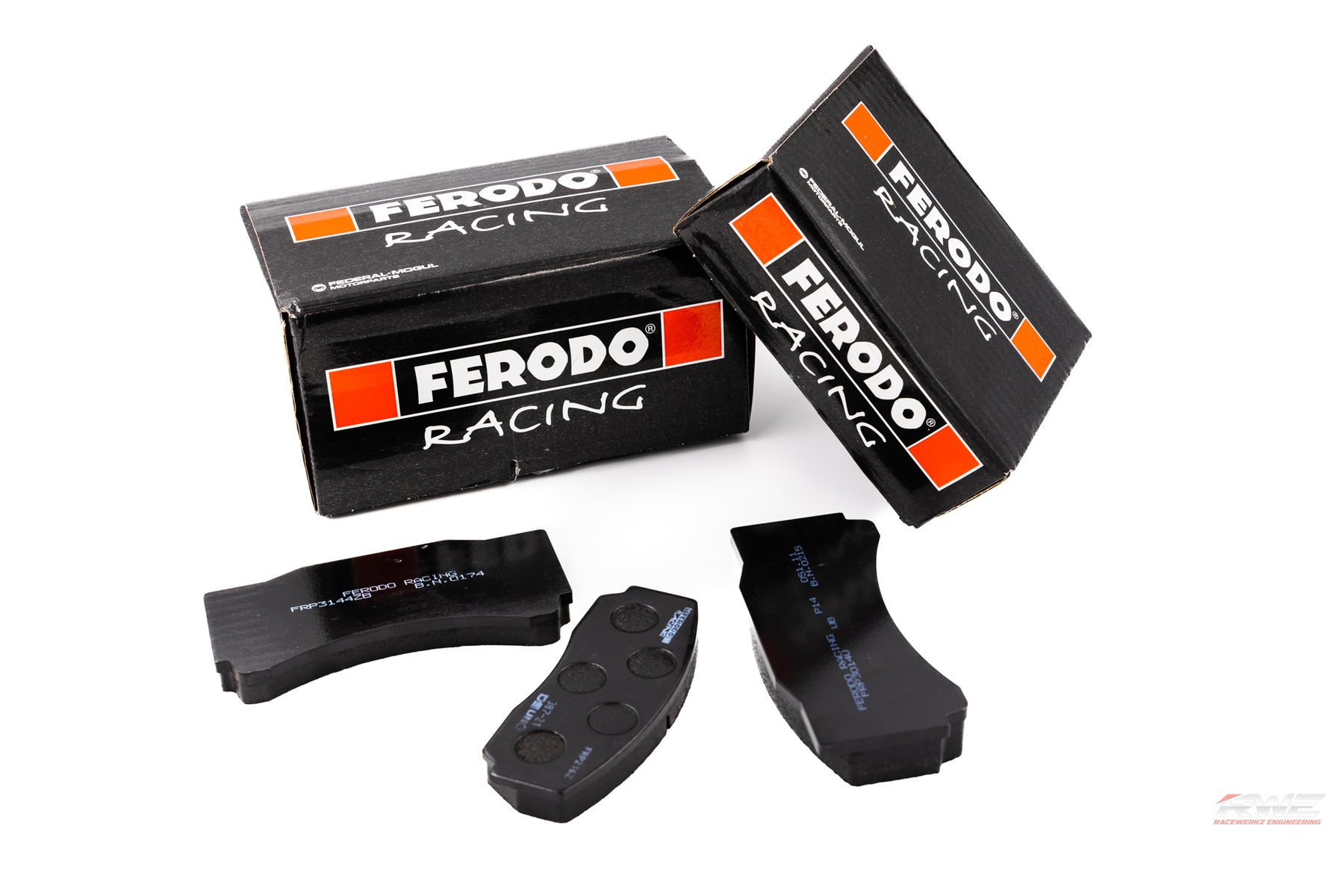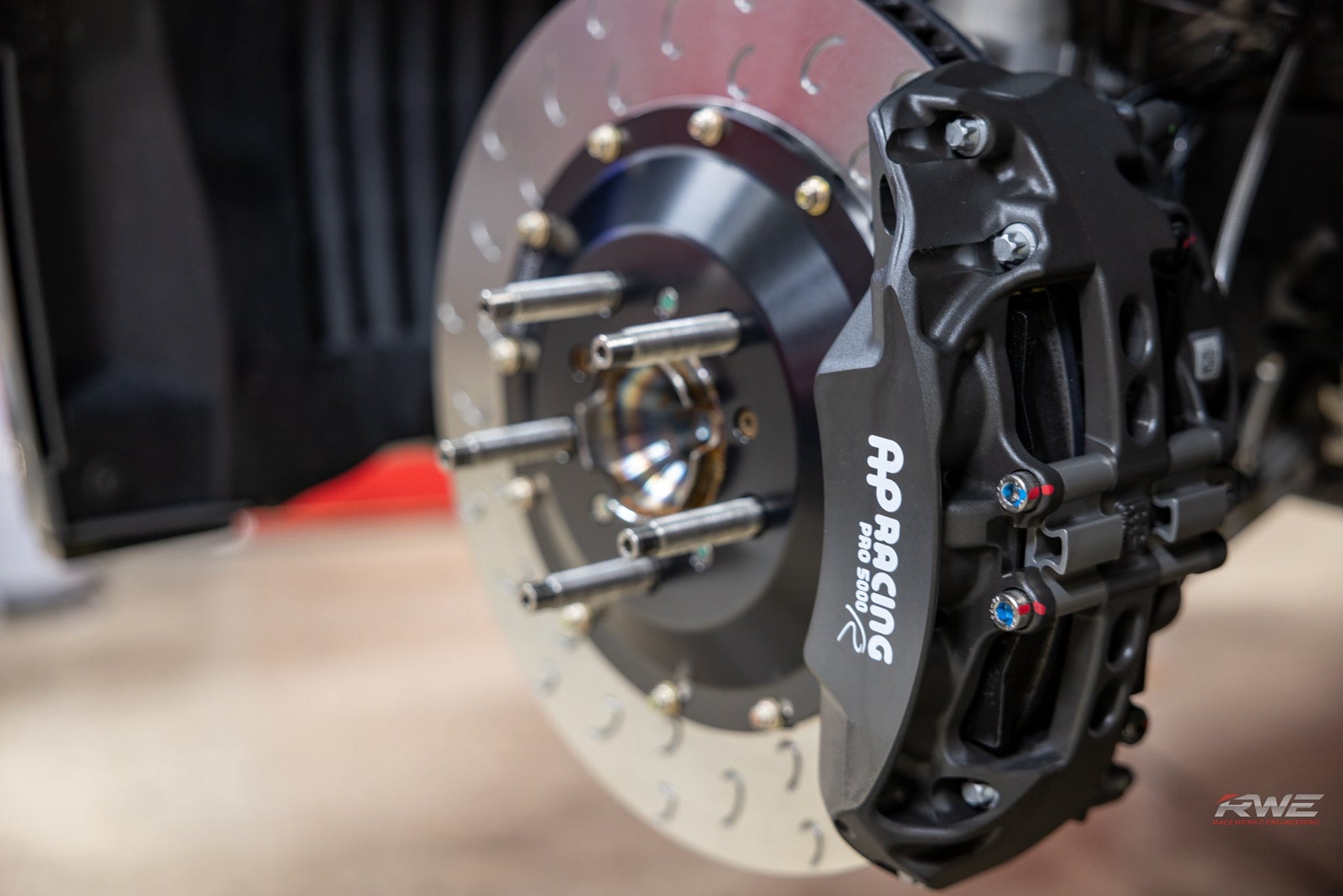 Ferodo Brake Pads for BMW M3/M4's with AP 5000R Calipers
Questions? Call Us - (657) 444-7223
Free Phone Consultation with our racing experts. Ready to help you upgrade your car!

Re-stocking soon

Pickup available at RWE HQ

Usually ready in 24 hours

Ferodo Brake Pads for BMW M3/M4's with AP 5000R Calipers

DS2500 / Front Only

RWE HQ

Pickup available, usually ready in 24 hours

1205 South Flower Street
Burbank CA 91502
United States

+18188027327
Ferodo Pads for AP 9668 5000R Calipers and AP 9449/9450/9451 5000R Calipers
We have tried every pad on the market and we keep coming back to Ferodo's. They make no apologies for being loud and certain compounds can be abrasive, but there's nothing better that we have found for race cars and track days than the DS3.12 or the UNO for outright bite and modulation. The DS1.11's have been a very successful endurance compound for us keeping that great modulation and good bite but long life and minimal rotor wear. 
Used in All BMW M Chassis With Our AP kits. Fronts work in every AP 9668 5000R Caliper and Rears work in Every AP 9449/9450/9451 AP 5000R caliper with the D42 Pad Shape
DS2500 - Street pad with light track use. Quiet pad that won't wake the neighbors.
DS1.11 - Great life. Great modulation. Good bite. The all around street & track pad. Ideal for endurance racing. Minor noise.
DS3.12 - Top level bite, good rotor wear and great modulation. These are our favorite track pads. Can be a little noisy on certain applications without tension clips. Tested to temperatures exceeding 1600 degrees Fahrenheit with no fade. The best track pad we know of.
DSUNO - Grab the ear plugs, there's a train stopping. They may be loud but they stop. The UNO's have mostly been replaced by the 3.12's but we still love them and they have a cult following. We still use these frequently for sprint race cars and wear our radio headsets when we warm up the cars. 

Note: Front pads will fit in all 9660/9661 and will also fit 9668 (25mm capable calipers) in a pinch. These fronts can be used in our BMW M3/M4 applications as well.