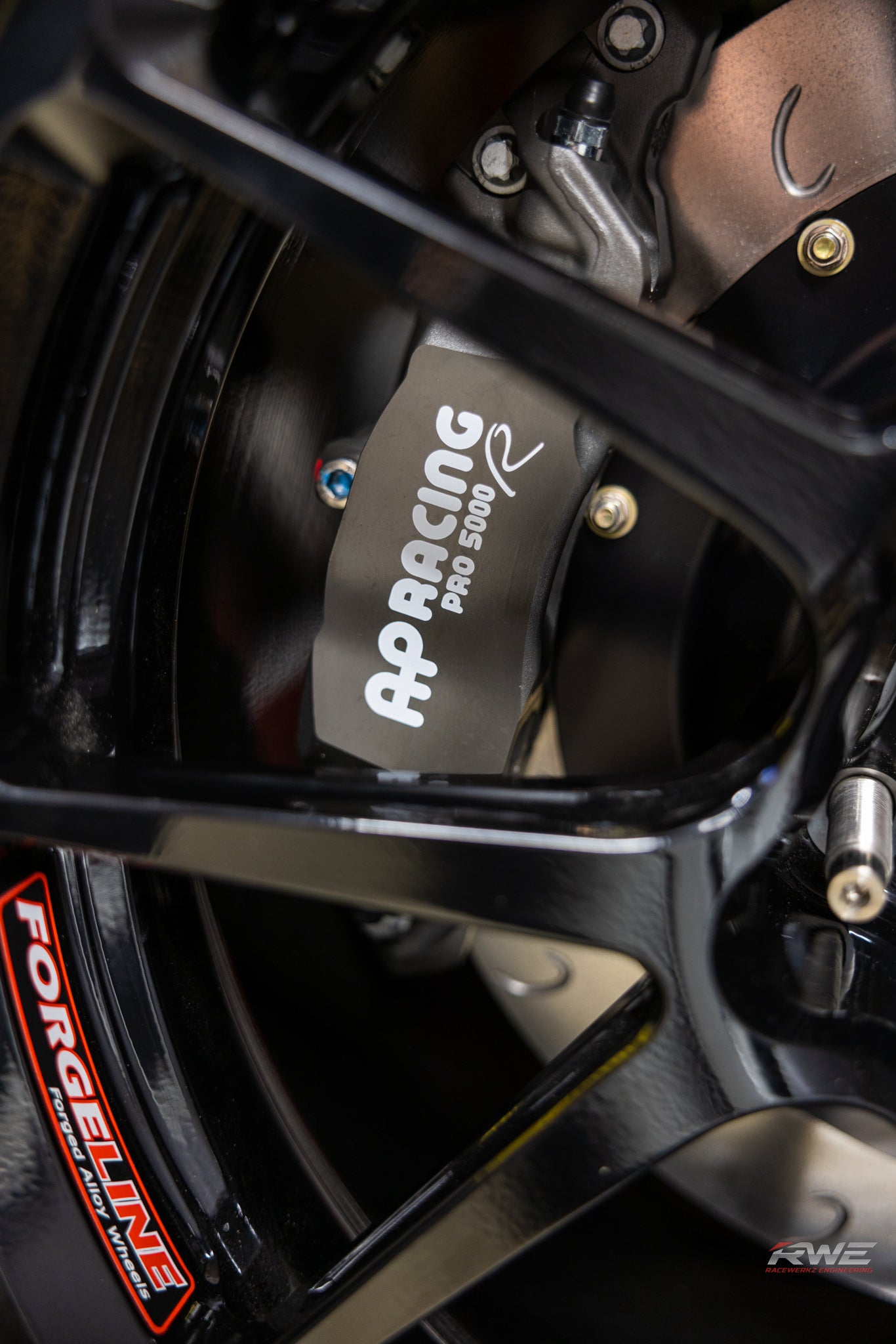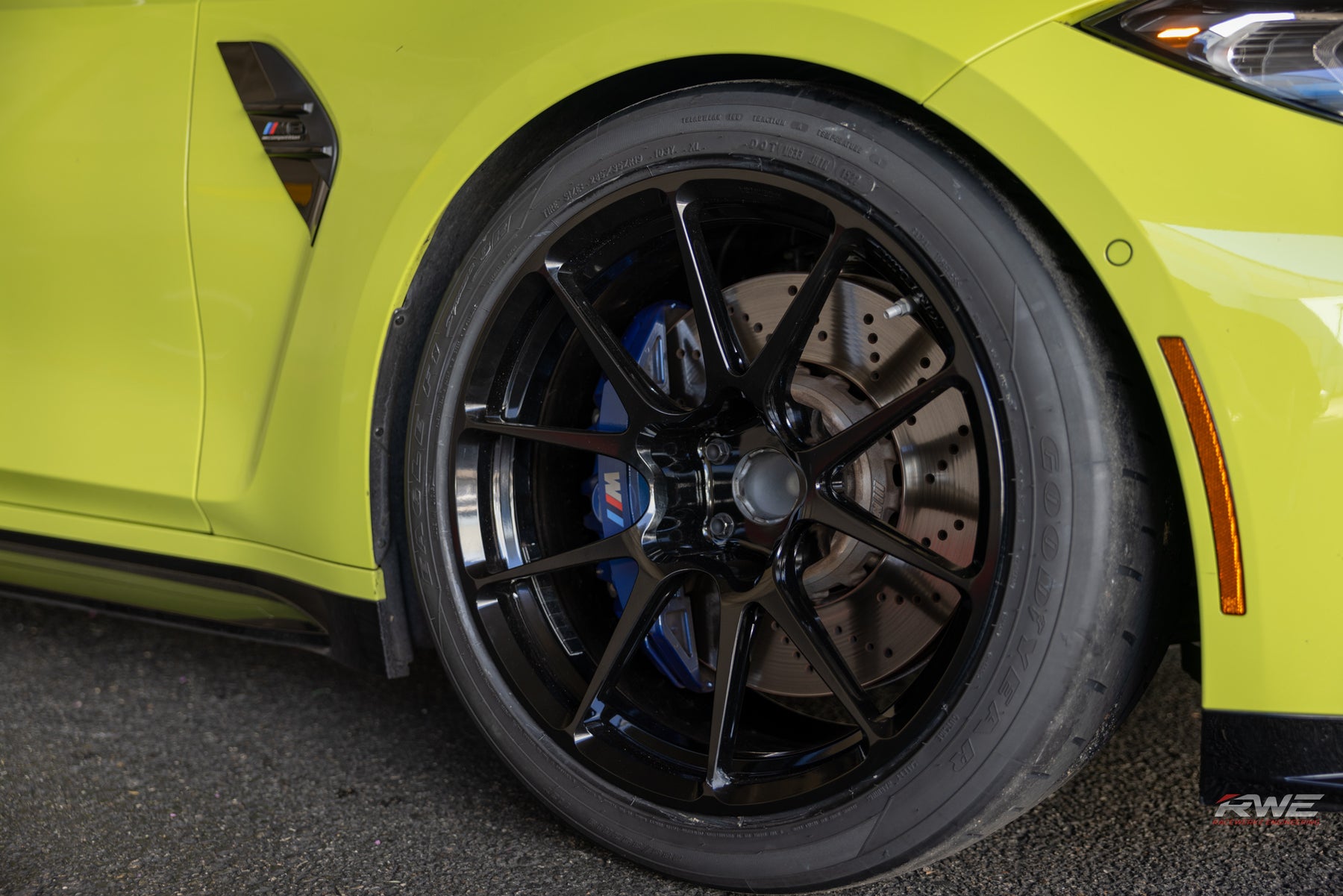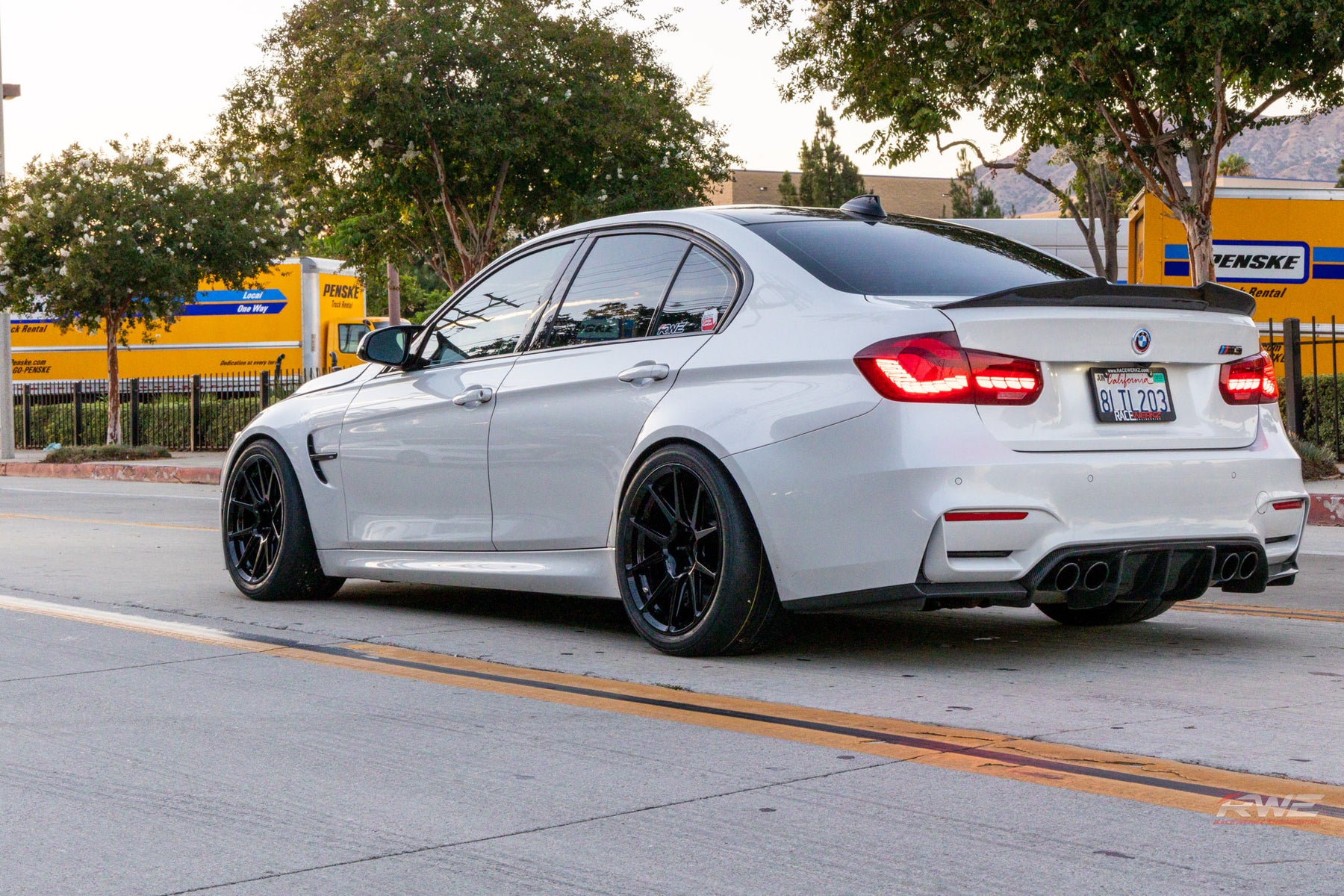 Forgeline GS1R BMW M3/M4 Wheel Sets
Questions? Call Us - (657) 444-7223
Free Phone Consultation with our racing experts. Ready to help you upgrade your car!

In stock

Pickup available at RWE HQ

Usually ready in 24 hours

Forgeline GS1R BMW M3/M4 Wheel Sets

18x10 +25 (Common fit for E9X & F8X. Aggressive for E46M3) / Gloss Black / Nope I'm Patient (ETA 5-8weeks)

RWE HQ

Pickup available, usually ready in 24 hours

1205 South Flower Street
Burbank CA 91502
United States

+18188027327
Forgeline BMW GS1R Wheel Sets
The best track wheels on the market! They're strong, they're light, they cost less than their closest competitor and they're made 100% in the U.S.A.! It's everything we could ask for in a wheel and then some. Forgeline pride themselves on making bespoke wheels for whatever you need, and we have given them plenty of crazy requests and they have always delivered! We have used a lot of different wheels, but Forgeline is by far our favorite. These are the wheels we use on the majority of every BMW M2, M3 & M4 as well as Porsche GT4, GT3, GT3RS and GT2RS
Factory professional race series wheel supplier

American aluminum, forged in America, engineered in America and built, in America. Nothing we appreciate more!
2,100lb load rated per wheel
Great clearance for big brake kits and large factory calipers
Custom finish option, most of which don't cost anything extra
We keep our most used sizes and styles in stock, skip the line and get your set now!
Nothing like skipping to the front of the line!

Normally you can expect to wait between 9 and 17 weeks for a set of Forgelines, but we give you a front of the line pass. We keep inventory of all our most popular applications and order them raw, prepped for powder from Forgeline. When you order a set, you just pick your color and we have them powdercoated before shipping to you and saving you months of sitting in a lawn chair waiting for that big brown truck to bring you your wheels. All we ask is you allow us 1 week from the time of order to get your wheels coated and shipped to you. All standard colors included in the price. Have something different in mind? No problem! We have gotten all kinds of special colors done, most of the time, it doesn't cost you anything! Special 3 stage powders, transparent and flakes are the exceptions and can incur an additional charge. Order your set with "Custom Color" and we'll reach out to you to discuss pricing. Hate not having an idea? No secrets here, special powders have never added more than $600 to a set of wheels from us. 

Some form of coilover with camber plates required for all wheel sets. SPL Suspension packages strongly recommended for all cars and required for some options!