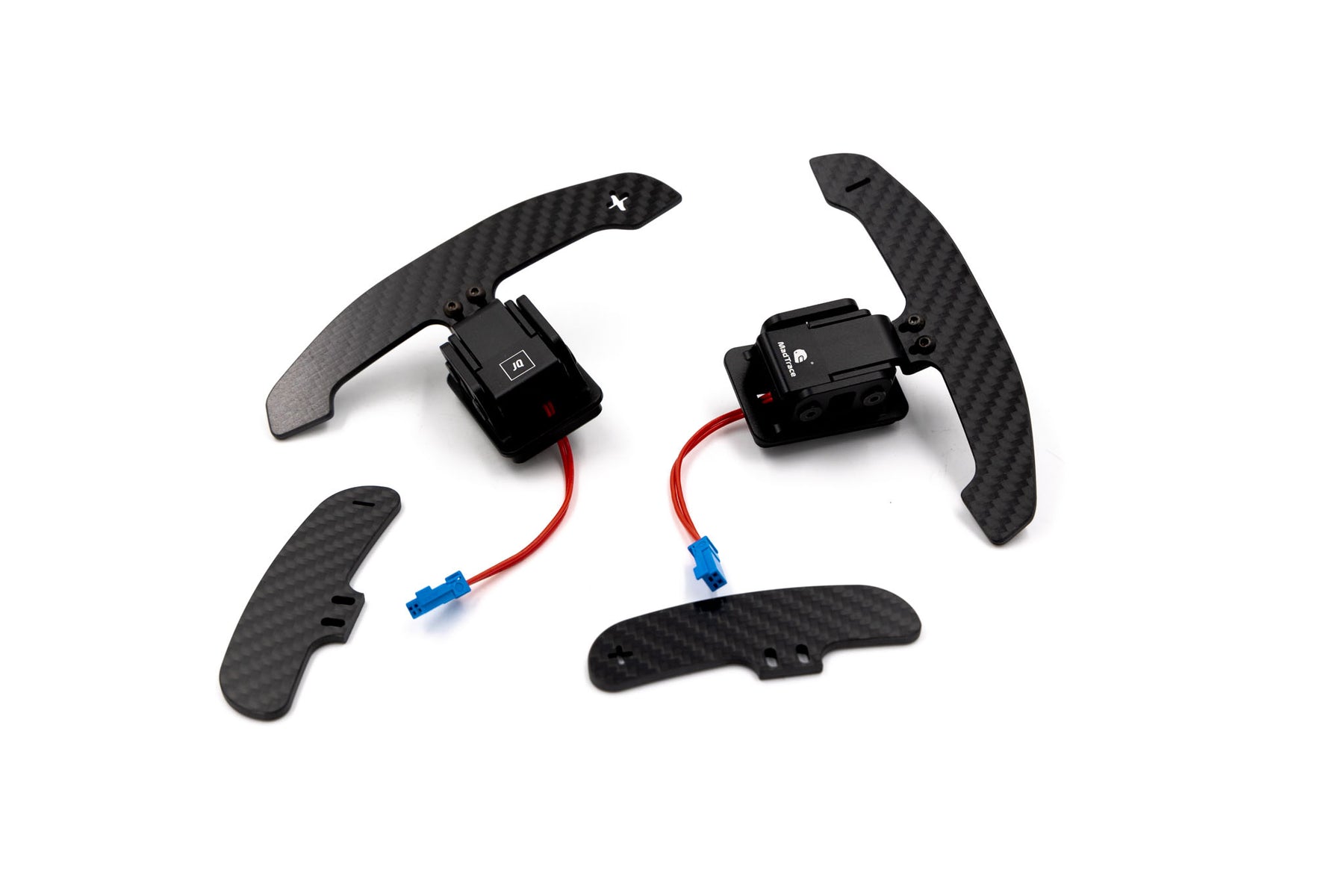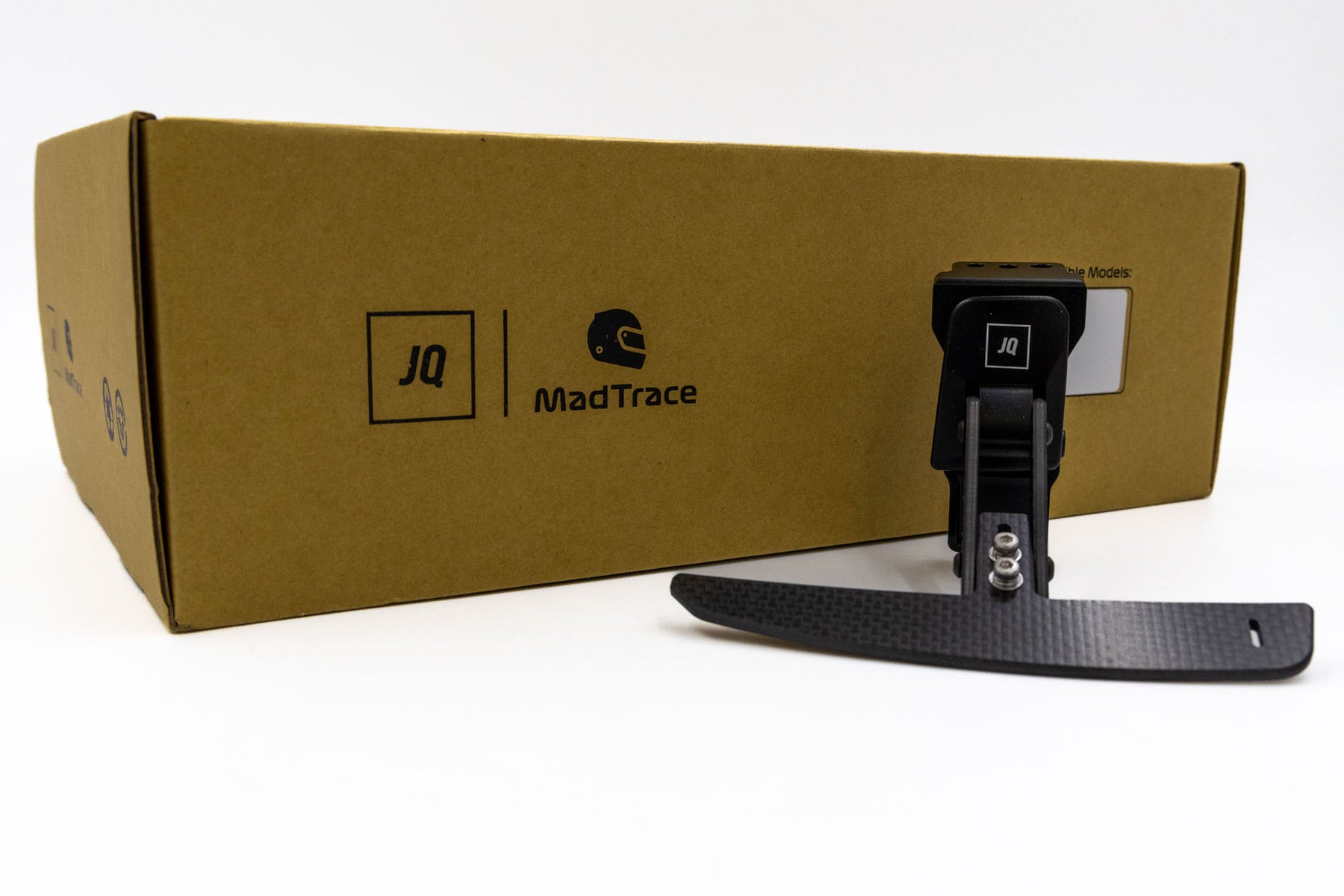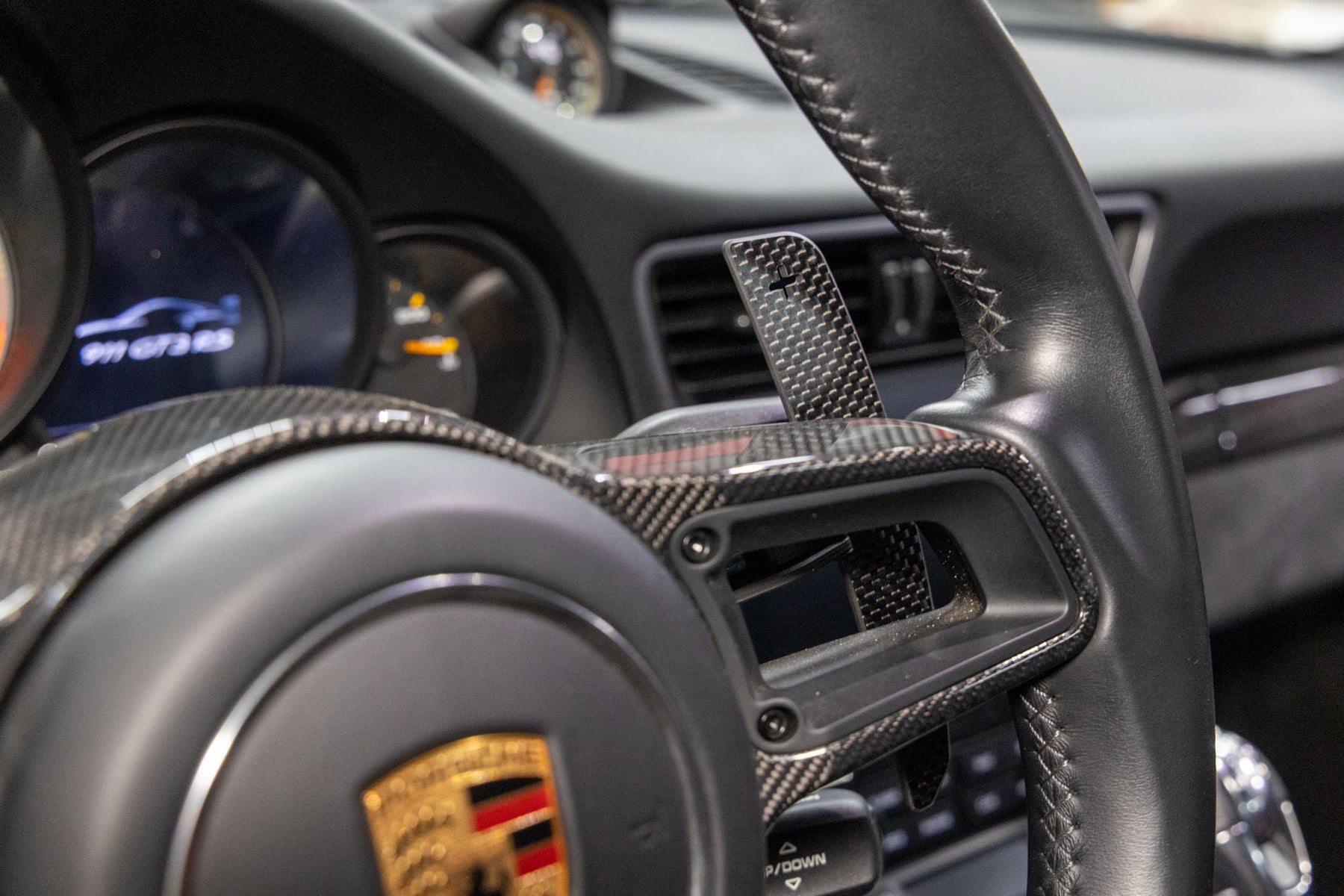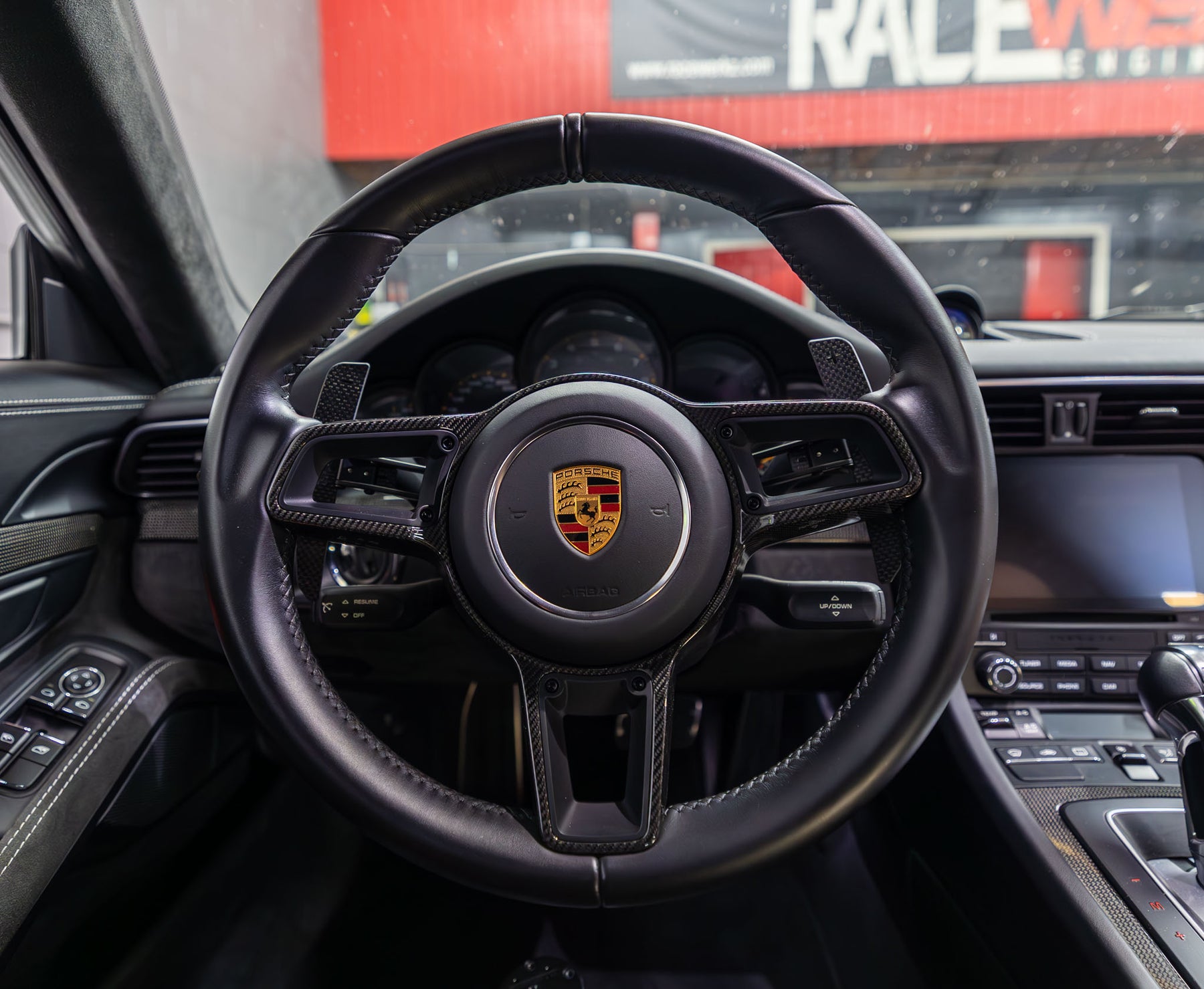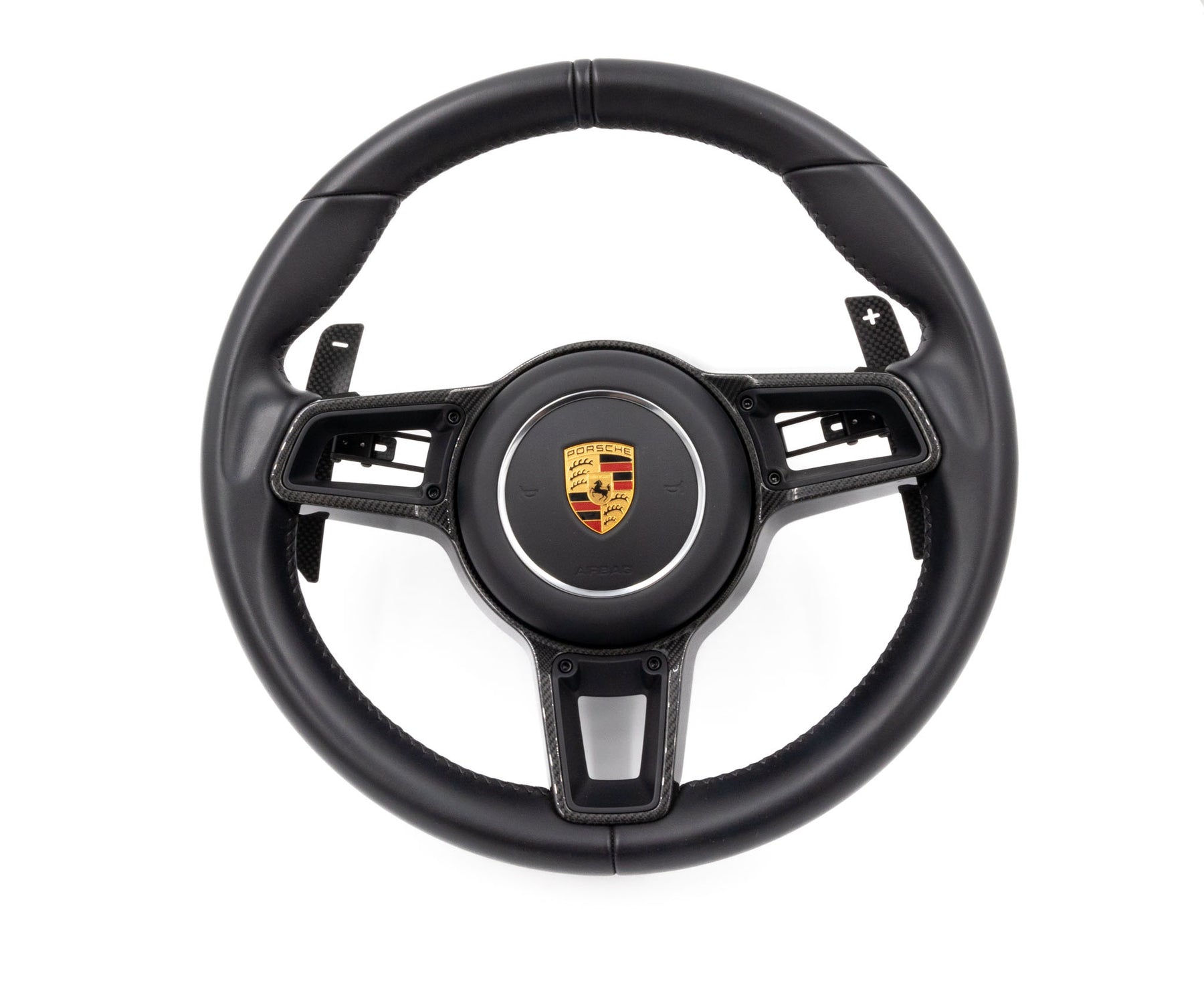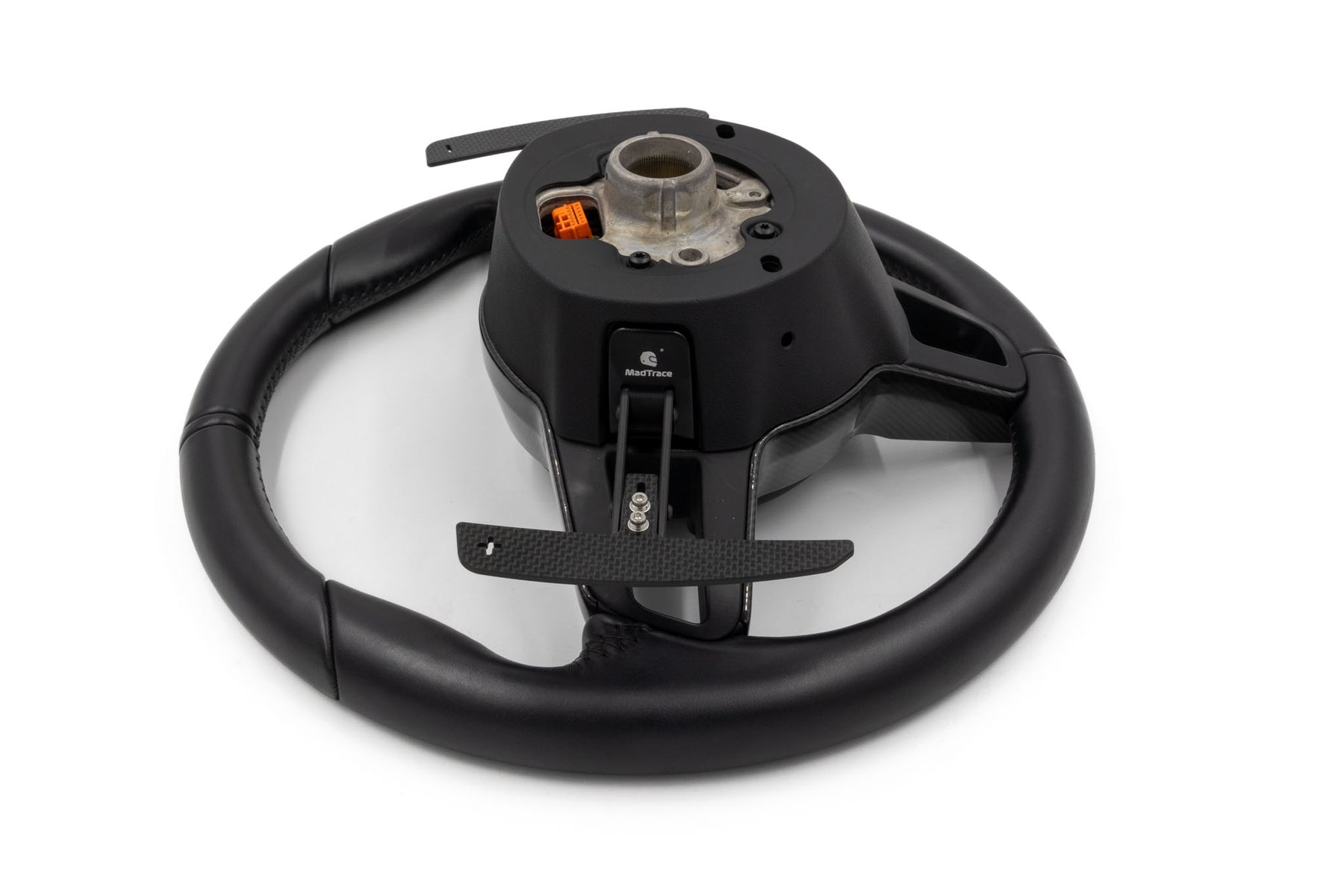 JQ Werks & Madtrace G8X M2 M3 & M4 Magnetic Paddles
Questions? Call Us - (657) 444-7223
Free Phone Consultation with our racing experts. Ready to help you upgrade your car!

In stock

Pickup available at RWE HQ

Usually ready in 24 hours

JQ Werks & Madtrace G8X M2 M3 & M4 Magnetic Paddles

Carbon

RWE HQ

Pickup available, usually ready in 24 hours

1205 South Flower Street
Burbank CA 91502
United States

+18188027327
GT3 Race Car Feel In Your Street Car!
We get it, we all want to drive a Porsche GT3 Cup on the streets. Unfortunately local law enforcement might frown on that. Fortunately! The ALL NEW JQ Werks Madtrace® Clubsport Adjustable Magnetic Paddle Shift System will at least feel the same as a GT3 race car. Manufactured from CNC machined 6061-T Grade Hard Anodized Billet Aluminum cage, Neodymium Magnet, and high-strength integrated 4mm-thick Carbon Fiber plates. JQ Werks Madtrace® Clubsport Adjustable Magnetic Paddle Shifters will bring you a significantly aggressive driving experience with our engineering design. This system has been designed for outstanding fitment and true plug & play installations. The shifters are track oriented and built to make it clear and satisfying to select gears no matter the steering angle. Due to its natural characteristics, the shifter will have a more robust and speedier snap back into positions. In addition, it makes a clean "click" noise every time, 

Adjustable:
The JQ Werks Madtrace paddles allow the user to adjust the angle and distance between the paddle shifter and steering wheels. Assembly instructions included but look for our own video coming soon!
Each Paddle Shifter Kit Consists Of:

- 2x Complete Adjustable Magnetic Paddle Shifter Units.
- 2x Formula-Style Carbon Fiber Paddles
- 2x GT-Style Carbon Fiber Paddles
- New Hardware For Steering Wheel Application
- 1x Allen Key
Applicable Models:

BMW G Chassis (Some F Chassis Included)

- M2/M3/M4 | G87/G80/G82/G83

- M5 | F90
- M8 | F91/F92
- X3M/X4M | F97/F98
- X5M/X6M | F95/F96
- Non-M 1 Series | F40
- Non-M 2 Series | G42/G44
- Non-M 3 Series | G20/G21/G28
- Non-M 4 Series | G22/G23/G26
- Non-M 5 Series | G30/G31/G38/F90 M5
- Non-M 8 Series | G14/G15/G16
- Non-M X3/X4 Series | G01/G02/G08
- Non-M X5/X6 Series | G05/G06
- 7 Series | G11/G12
- X7 | G07
- Z4 | G29
Warranty:
Each product will come with a limited lifetime manufacture warranty against defects on the mechanisms ONLY, not chipboard or blemishes, cosmetics, or normal wear and tear for paddle shifters.