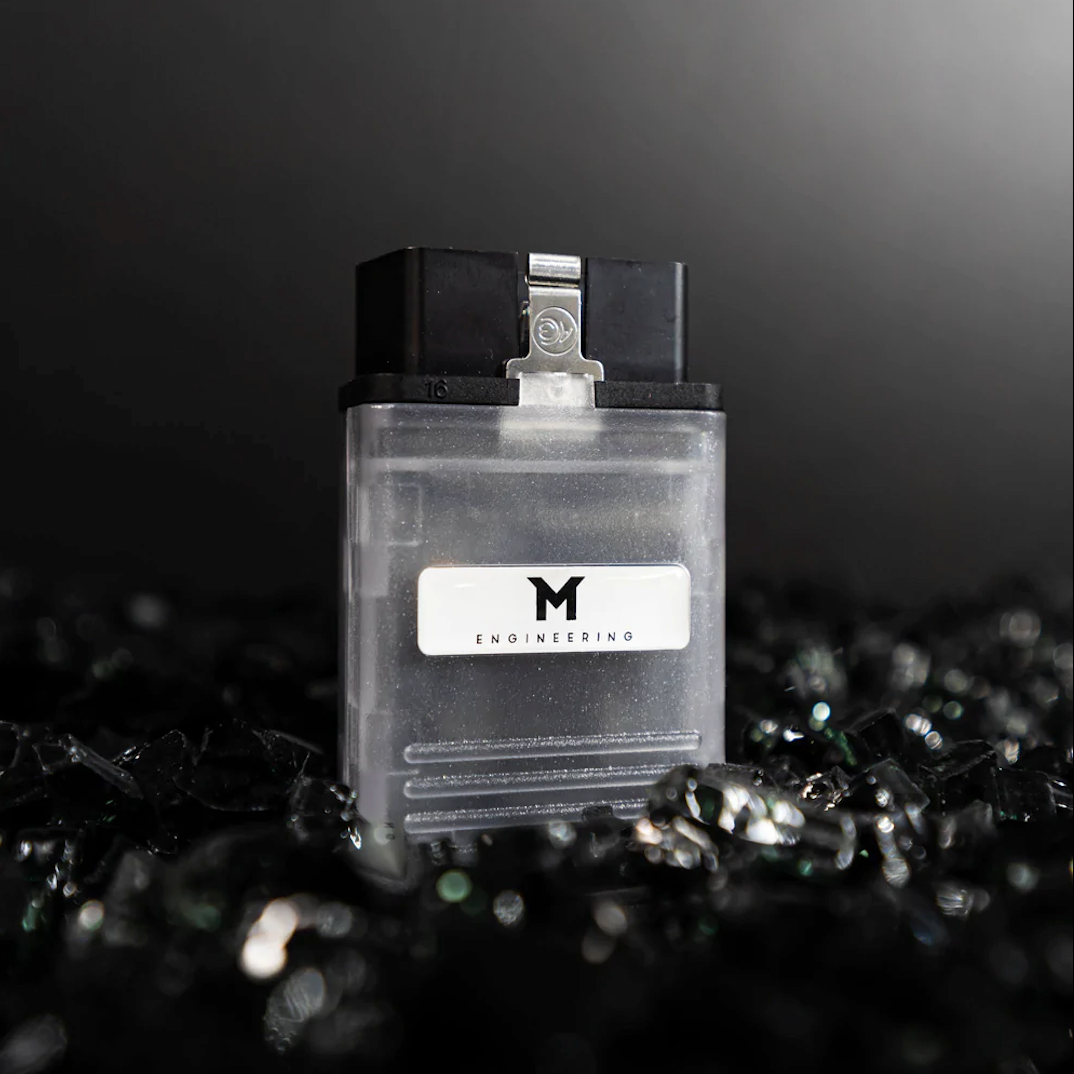 M-Engineering Calibration Mclaren 720S/765LT/GT/Senna
Questions? Call Us - (657) 444-7223
Free Phone Consultation with our racing experts. Ready to help you upgrade your car!

In stock

Pickup available at RWE HQ

Usually ready in 24 hours

M-Engineering Calibration Mclaren 720S/765LT/GT/Senna

RWE HQ

Pickup available, usually ready in 24 hours

1205 South Flower Street
Burbank CA 91502
United States

+18188027327
M-Engineering Calibration for the Mclaren M840T (720S, 765LT, Senna and GT)
Looking to unlock a lot more power in your Mclaren? The team at M-Engineering are without a doubt, the best in the business at just that. Having worked with both PMNA (Porsche Motorsport) and MSO (Mclaren Special Operations), no one has more knowledge, or more ability than them. We run their calibrations in our personal track cars and have many track only 765's, 600LT's, 720's, 675LT's GT3's and GT2's running their same calibrations.
The M-Tuner is the first, and only, at-home OBD flashing utility! Developed by M-Engineering, M-Tuner integrates all features of the M-Logger and adds them with the ability to flash anytime, anywhere!

What's Included?

M-Tuner Dongle for OBD Flashing

USB Cable
M-Engineering maps built for your M840T (see calibration notes)
On-the-fly Live Map Switching
M-Engineering Support

Vehicles supported by this version of M-Tuner:

 

The Following exclusive features are included with the M-Tuner Package for 4.0L McLarens:

Live Map Switching

This includes stage calibrations for Stage 1 & Stage 2 vehicle configuration. Remote custom tuning is available for different vehicle configurations as well.
Performance Stage 1 & Stage 2 calibrations include the following map slots by default:
Slot 1 - 91 Octane
Slot 2 - 93 Octane
Slot 3 - 100+ Octane
Slot 4 - Valet (Limits boost, load, and throttle) 
*Please contact us at time of ordering if you wish to have different map slots.

Datalogging
Live Data
Clear Faults
Dyno Mode Enable/Disable
Auto Start/Stop Disable
Left Foot Braking
Kickdown Disable
Loud Start
PLEASE NOTE - FOR THIS PRODUCT WE WILL NEED YOUR ECU SHIPPED TO US. Overnight Shipping is included Both way! Once order is processed and confirmed we will send you and M-Engineering box with a Pre-Paid Next Day Air UPS tag. Simply send it off and we'll take care of the rest!
Disclaimer: You accept responsibility and risks of any tunes and added features by M-Engineering. If you are not the end user of the car, you will be solely responsible for notifying the purchaser and/or customer they also accept the responsibility and risks of these and M-Engineering is not liable. M-Engineering is also not liable for voided warranties due to installation of our products. 

Return Policy: All sales are final and non-refundable. M-Engineering provides specific software calibrations for individual vehicle use and is not liable for misuse or vehicle behavior due to installation error or mechanical issues. M-Engineering will work one-on-one with individuals to assist with remote diagnosis to vehicles to our best ability and advise next-action steps as needed. End-users are responsible for vehicle maintenance, integrity of aftermarket parts installation, and having their vehicles up-to-date with their manufacturer's latest updates and TSB's.
Attention: M-Engineering calibrations are only intended for off-road track use. We can not sell these calibrations in California without a signed affidavit confirming you are aware it is not legal to operate a vehicle on public roads once this product is installed. If your shipping address is to California, we will email you a form to be printed, signed and shipped in with your ECU before we can send your ECU back.