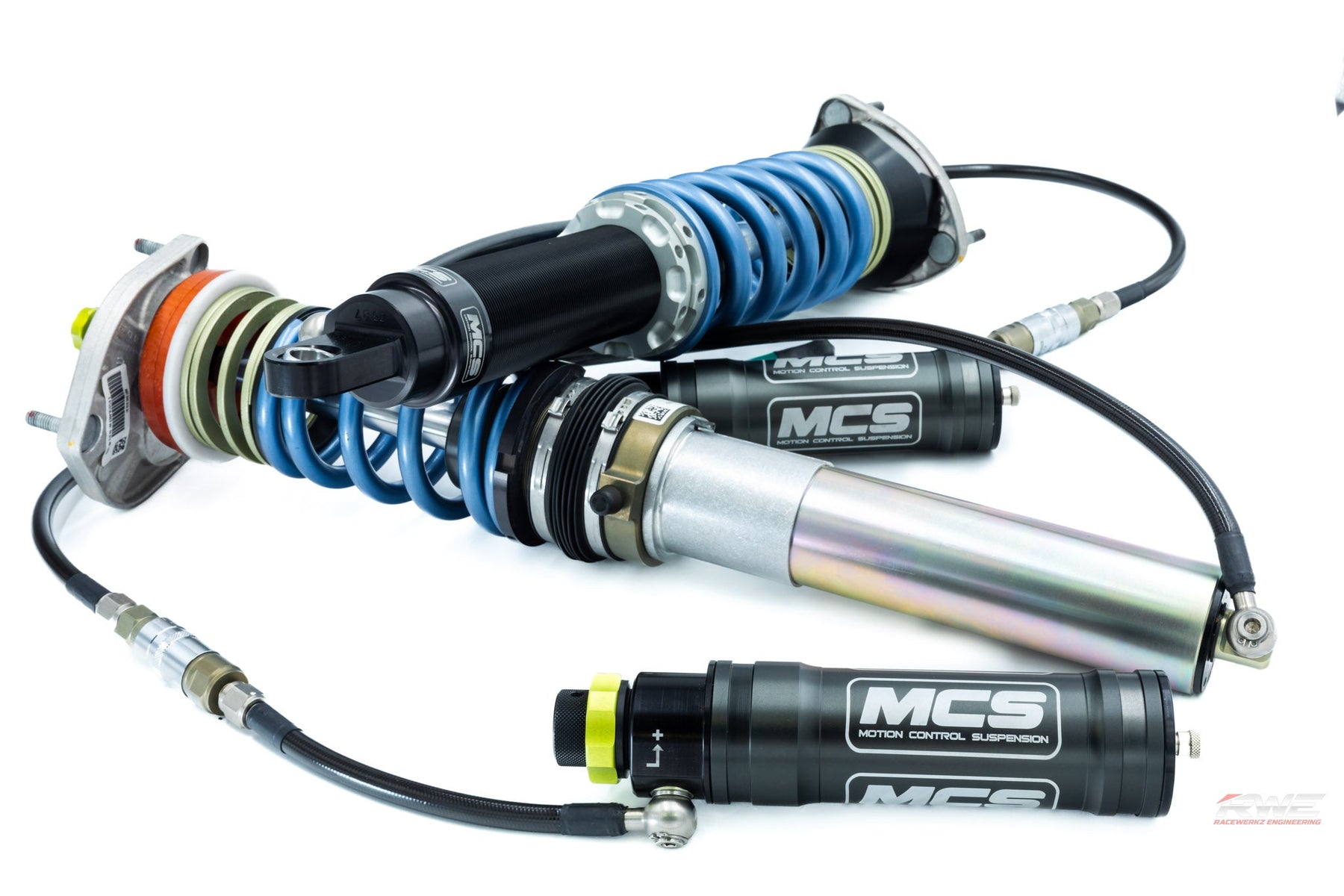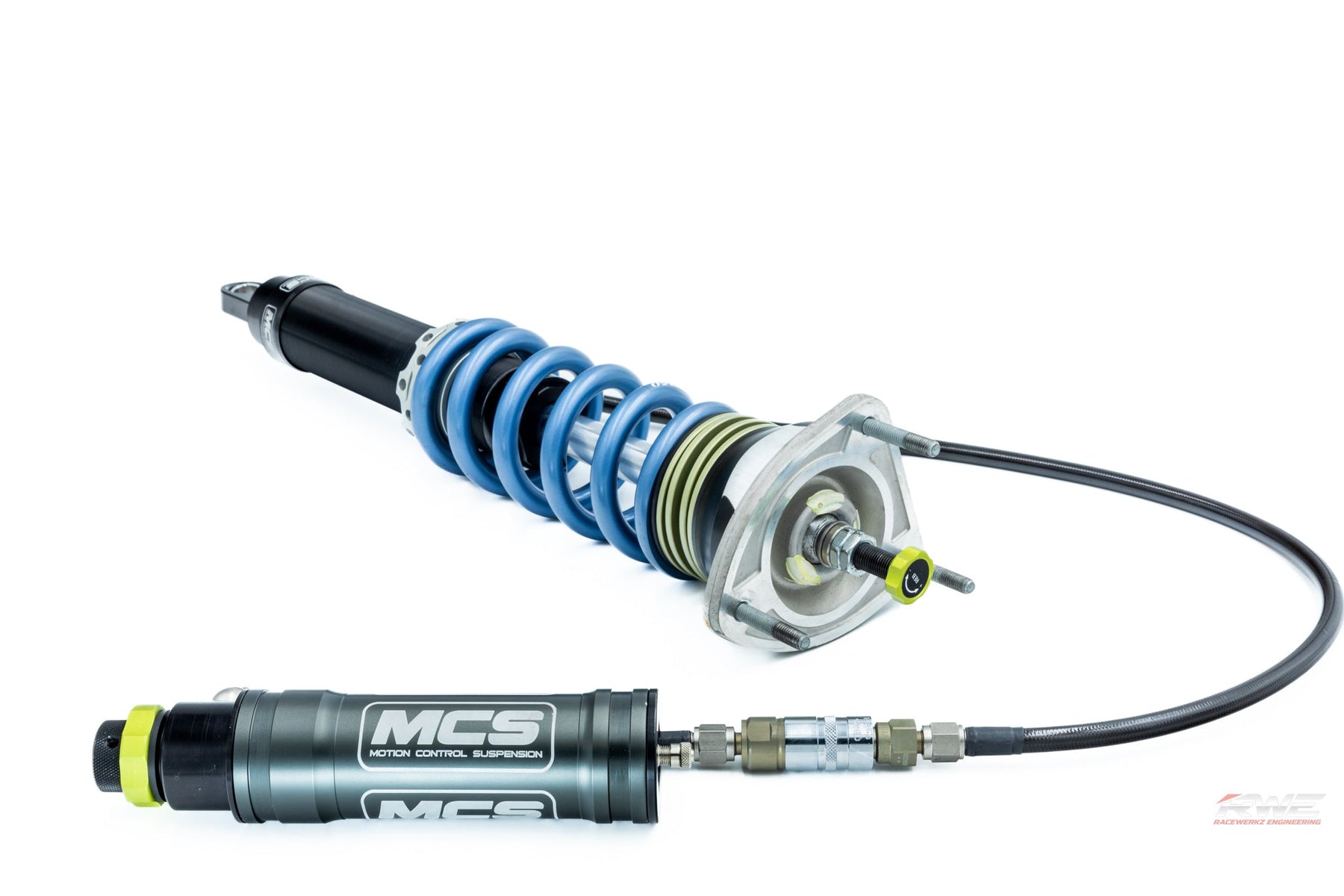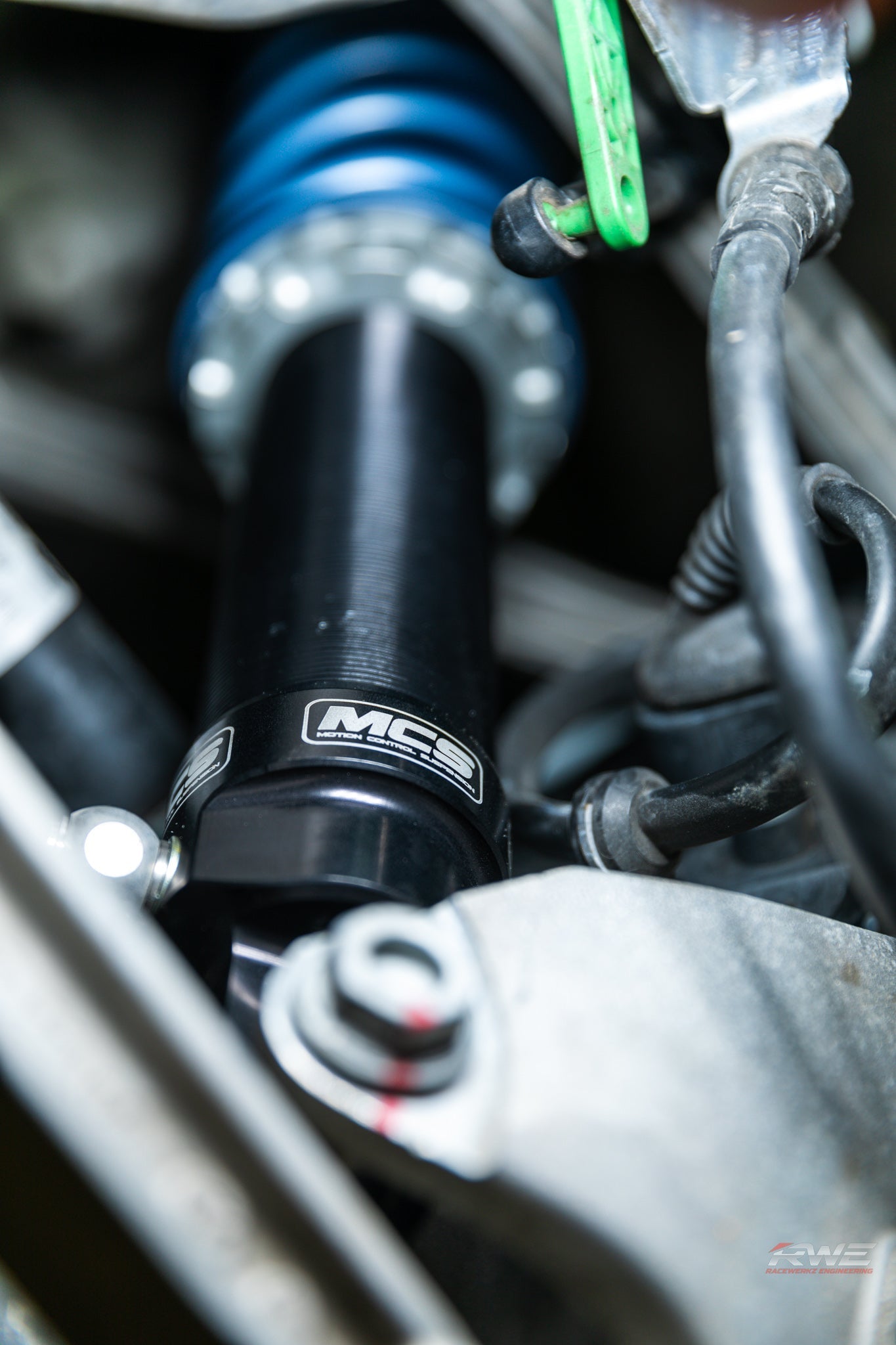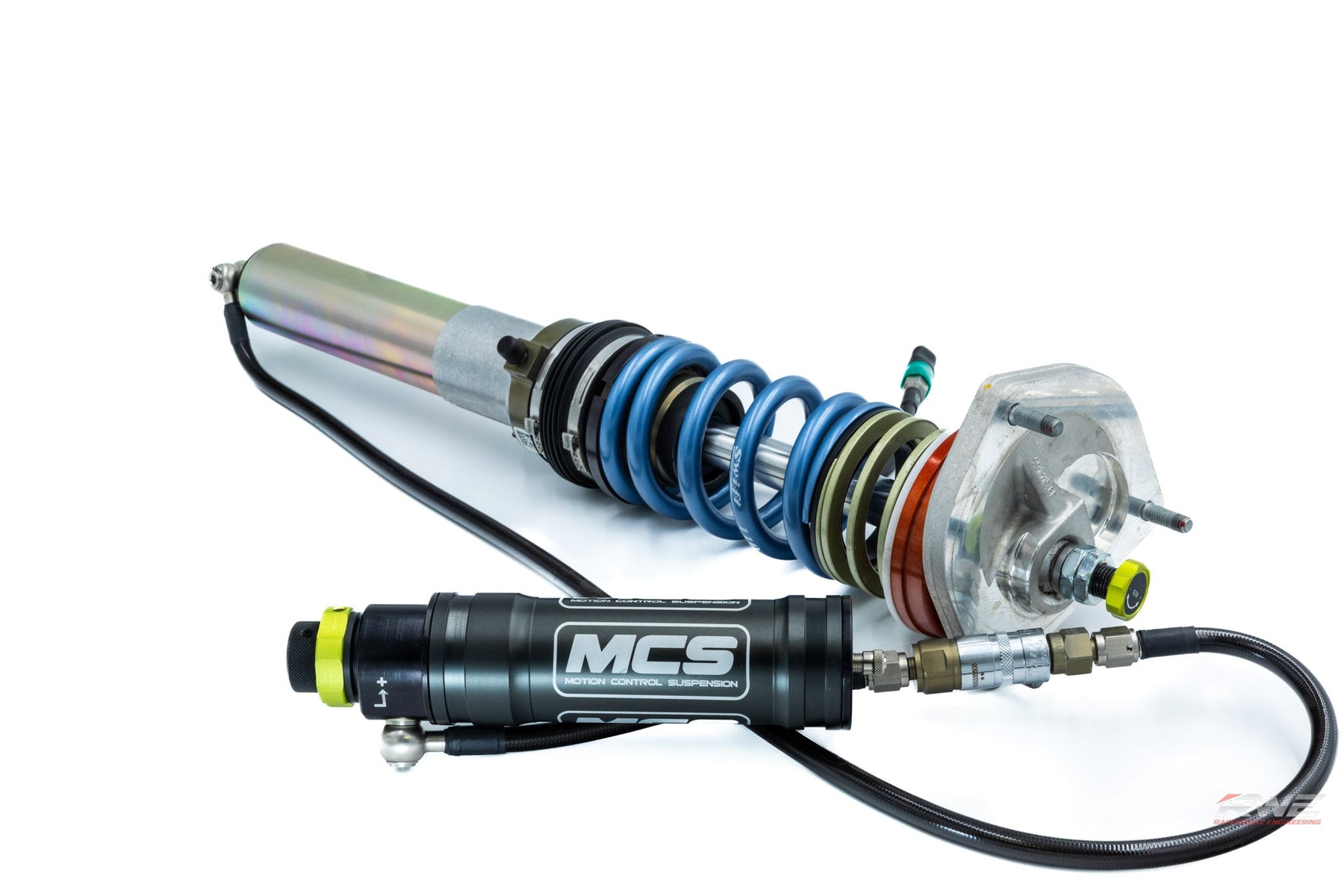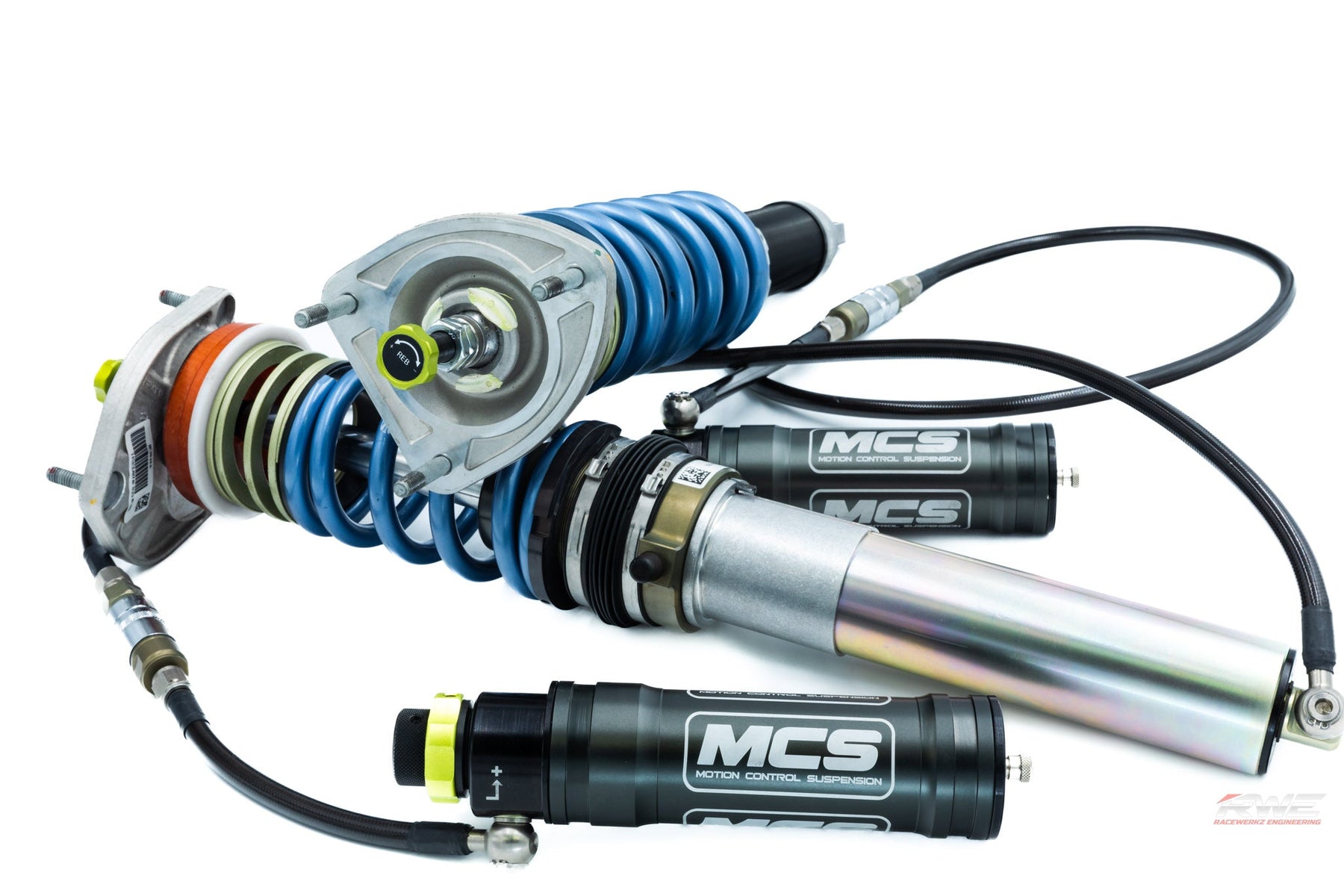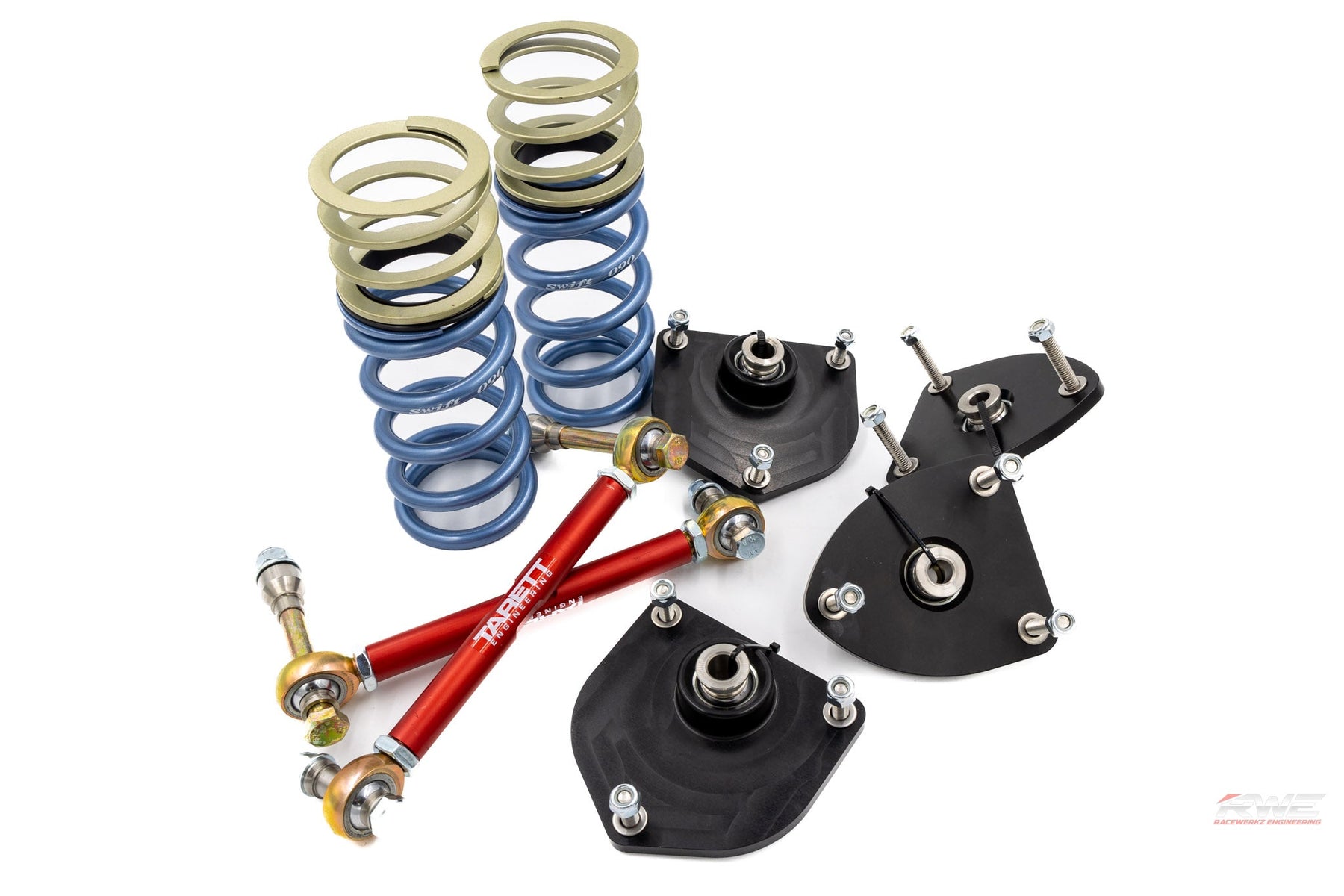 MCS 991 GT3RS/GT2RS FAL (Front Axle Lift) Kit
Questions? Call Us - (657) 444-7223
Free Phone Consultation with our racing experts. Ready to help you upgrade your car!

In stock

Pickup available at RWE HQ

Usually ready in 24 hours

MCS 991 GT3RS/GT2RS FAL (Front Axle Lift) Kit

2 Way Remote / Street/Light Track / No Thanks (Can be programed in PIWIS)

RWE HQ

Pickup available, usually ready in 24 hours

1205 South Flower Street
Burbank CA 91502
United States

+18188027327
The BEST Dampers Available Today for Your Porsche GT.
Motion Control Suspension's motorsport bred race dampers have proven to be up to 2 seconds faster on track over the OE Bilstein's with our own data. We have set record after record in Porsche's and BMW's with these dampers and in our opinion, there's nothing better out there. Here are just a few benefits of these dampers:


Bred in motorsport. The team at MCS have won every big race in GT car racing and then some. Including 24hr LeMans, 24hr Daytona and Nurburgring 24

Increase in mechanical grip and driver confidence means faster lap times 
Bespoke packages customizable to your car and your needs. No one size fits all here unless you want it
Superior parts, design and adjustability mean more comfortable for street driving than OEM setups and faster on track in the same package
More robust and typically longer lasting than OEM dampers and, completely rebuildable
Completely adjustable for different tracks, canyons or comfort on the street
Made, assembled and serviced in the U.S.A. No more calls to Europe or Asia at odd hours trying to get answers and service requests

The best support and service available. Period.
We keep inventory of MCS systems and typically ship in stock damper sets within 1 business day!
Now FAL (Front Axle Lift) compatible
Completely Personal, Just For You.
Unlike most shock manufacturers on the market, MCS understands that not all cars and drivers are the same or need the same things. Instead of sending out prebuilt kits that may not be exactly what you're looking for, these are completely customizable in every way. Spring rates, nitrogen pressures, even custom valving* are available for you if you want, and that's where we come in. We provide consultations to make sure that each kit is assembled with you in mind. Just pick "Custom" in the Assembly drop down menu and make sure you include your email and phone number at check out and we'll reach out to make sure these are perfect for you.

Ready To Ship Options Available Too
Don't know exactly what you want? No problem! Our packaged damper sets make it easy with one simple answer in our dropdown "Assembly" menu. Pick between a street/track option and our "RWE Spec" track focused option. Don't worry, both are incredible and we have lap records with both standard setups. All assemblies include our spec Swift main & helper springs, MCS front and rear bearing plates (excellent for decreasing stack height and allowing for more height adjustment). These kits cover See the different kit definitions below. 


Bonus

We keep all common damper kits IN STOCK and ready to ship or assemble with a variety of different springs rates within 1 business day of order. Order one of our complete kits and we'll ship you a completely assembled and ready to bolt on damper kit, torqued to spec and paint marked ready to go. 

Street/Track: Great for all around driving, prioritizing comfort on road but plenty capable on track. Proving the point, this lap was completed on our "Street/Track" set up:
 
RWE Spec: Is your car a track dedicated car? Do you make the most out of faster R-comp or slick tires? Frequent faster, smoother tracks? This is the package for you. The best part? Still very comfortable on the street
PASM Deletes: (removes warning lights) also available in the drop down menu
Note: For assembly, we can provide a box with shipping label to send your OE Dampers to us. We will remove the FAL sleeve and install them with new seals on your new MCS and send the whole kit back, free of charge.  
*Custom valving options are custom ordered and are subject to 3-6 week wait times depending on the time of year.